Things to do
All facilities, services and resort activities at Sheraton Rhodes
Centring on the fabulous private beach with its exemplary infrastructure and the main pool with the suitably designed surrounding space,
our services meet all guests' needs generously.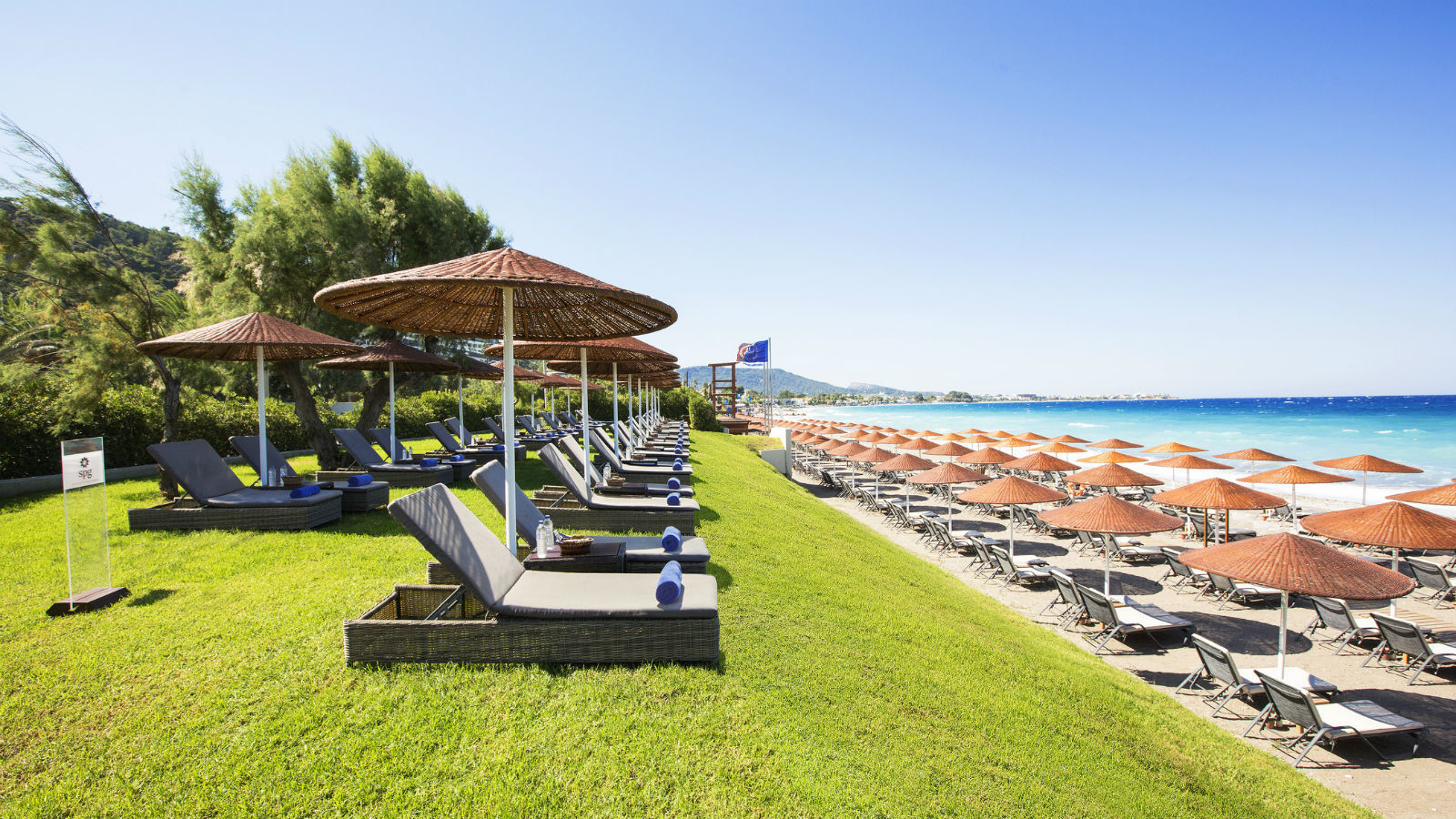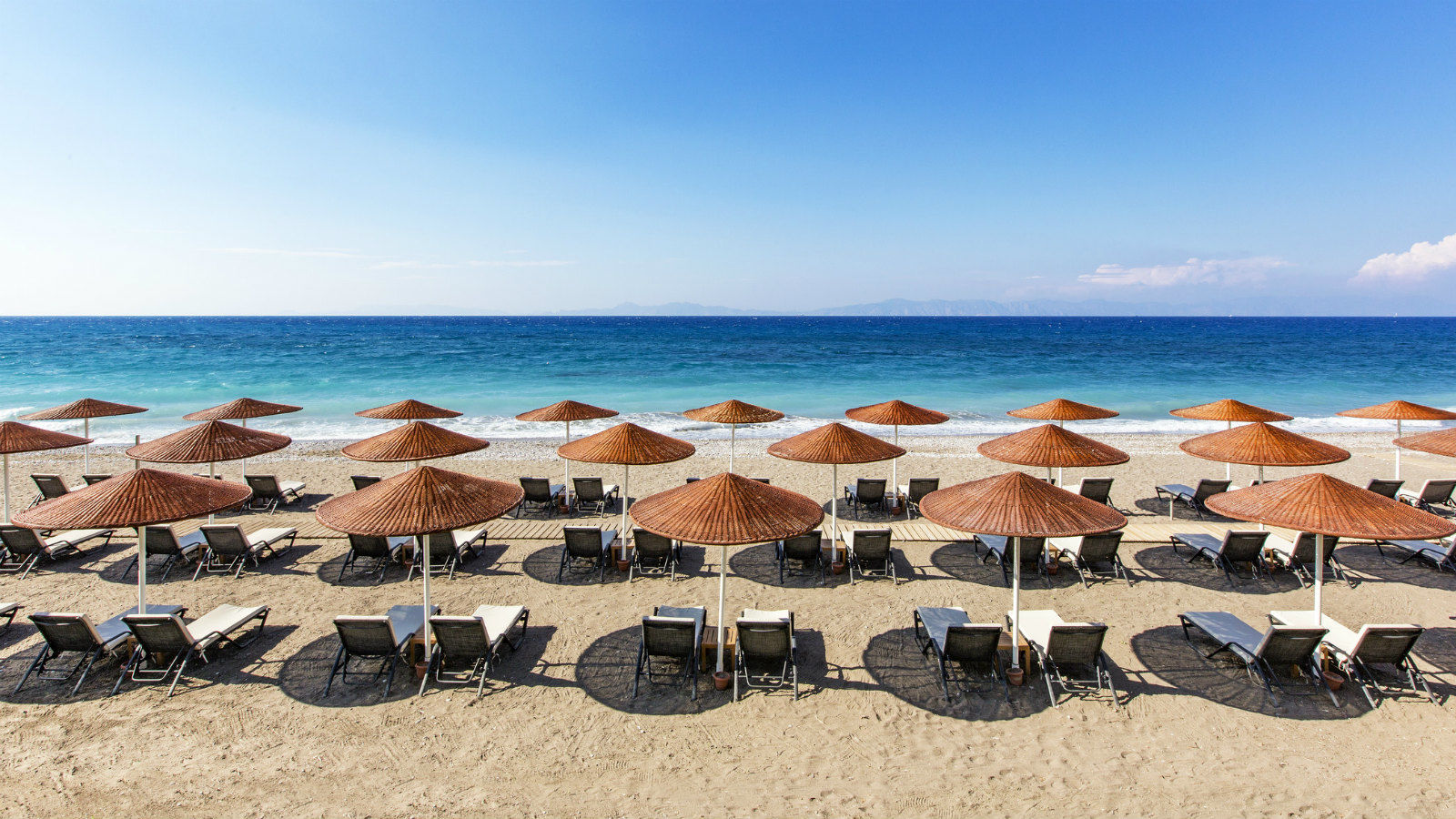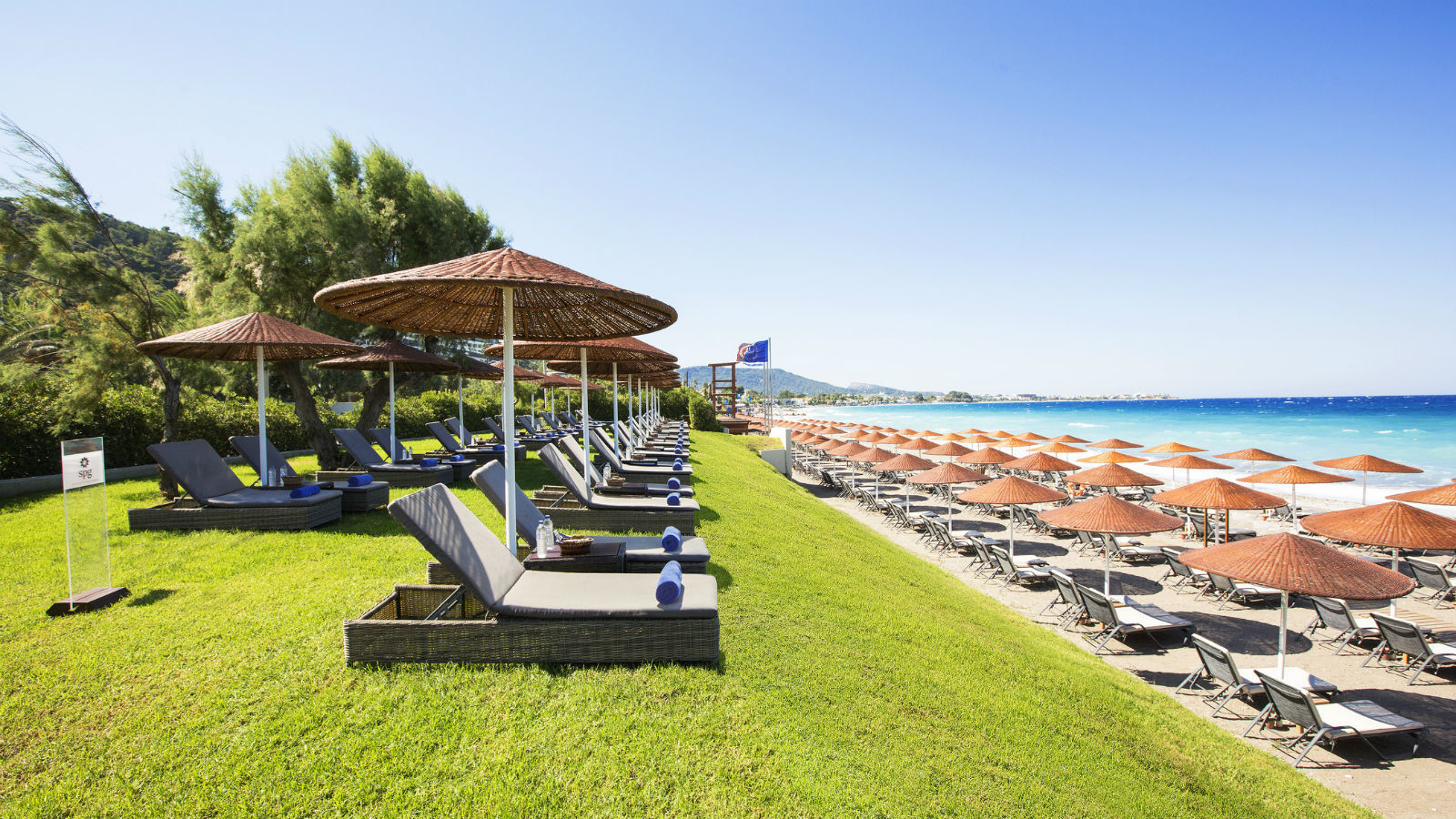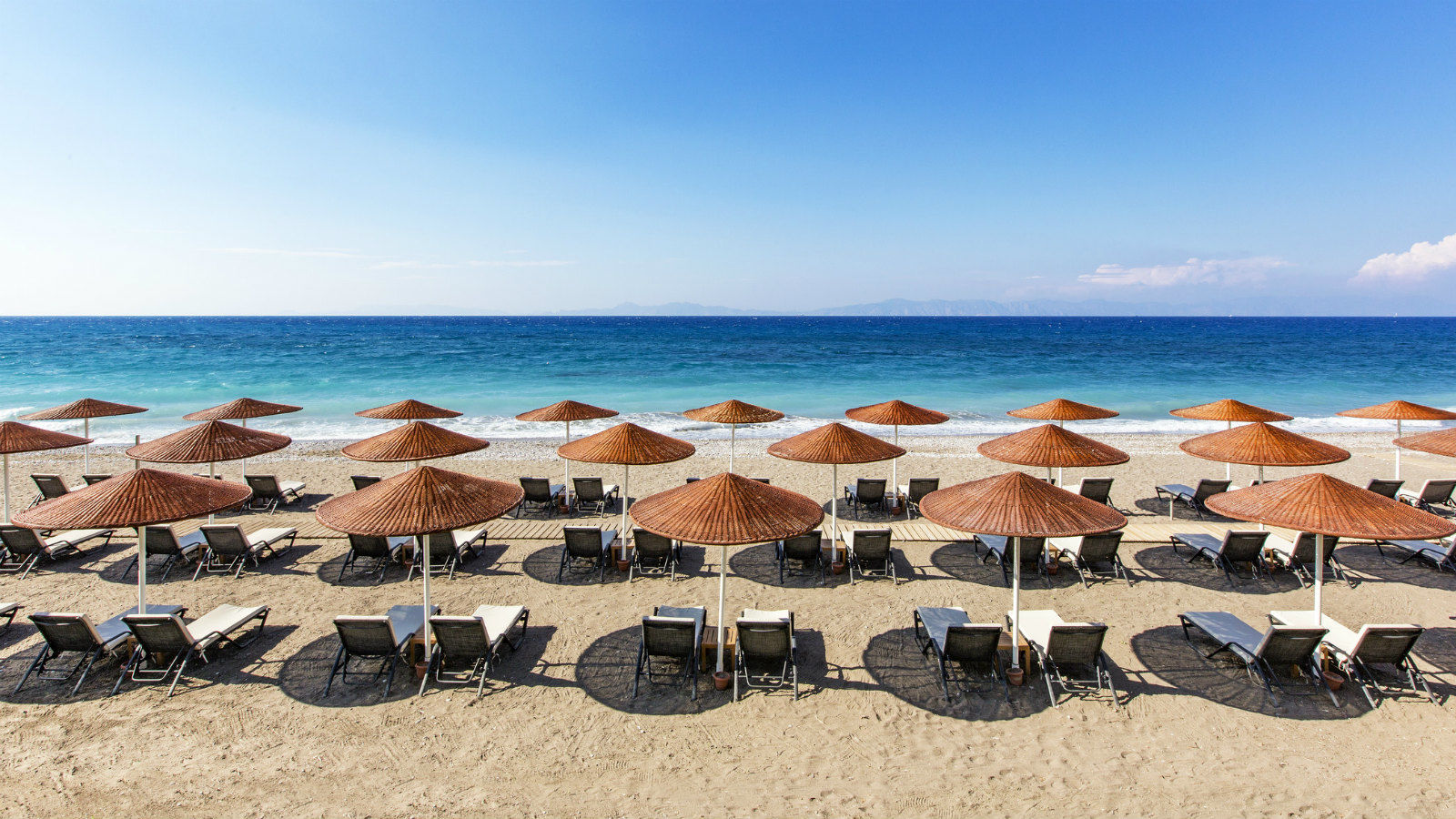 Private Beach
free entrance for all our guests
The private beach of Sheraton Rhodes Resort, accessed easily via a safe underground passageway, is an ideal place for relaxation and leisure. The comfortable sun beds, positioned in a way that leaves enough space for the comfort of every bather, the large straw umbrellas, the fluffy towels and the friendly beach staff guarantee the desired summer leisure and enjoyment under the Mediterranean sun.
Swimming Pools
5 pools for you to choose
3 large outdoor pools, 1 outdoor children's pool and 1 indoor compose the truly impressive selection of cool, refreshing spots offered by Sheraton Rhodes Resort to its guests of all ages. The Pool Bar of the main pool and the Lounge Bar with the breathtaking view, situated on the 6th floor of the hotel, complete the picture of calm and leisure around the resort area.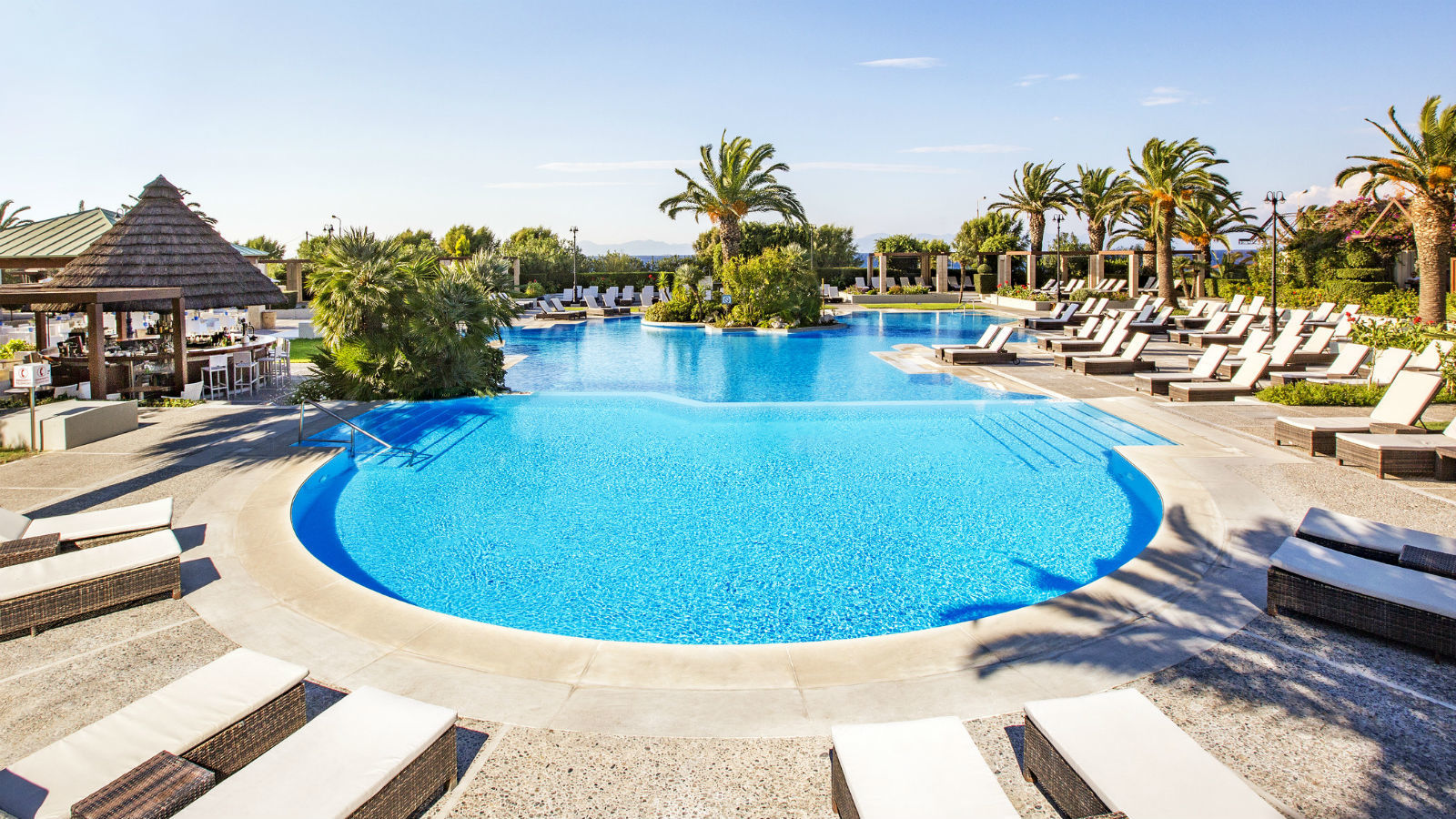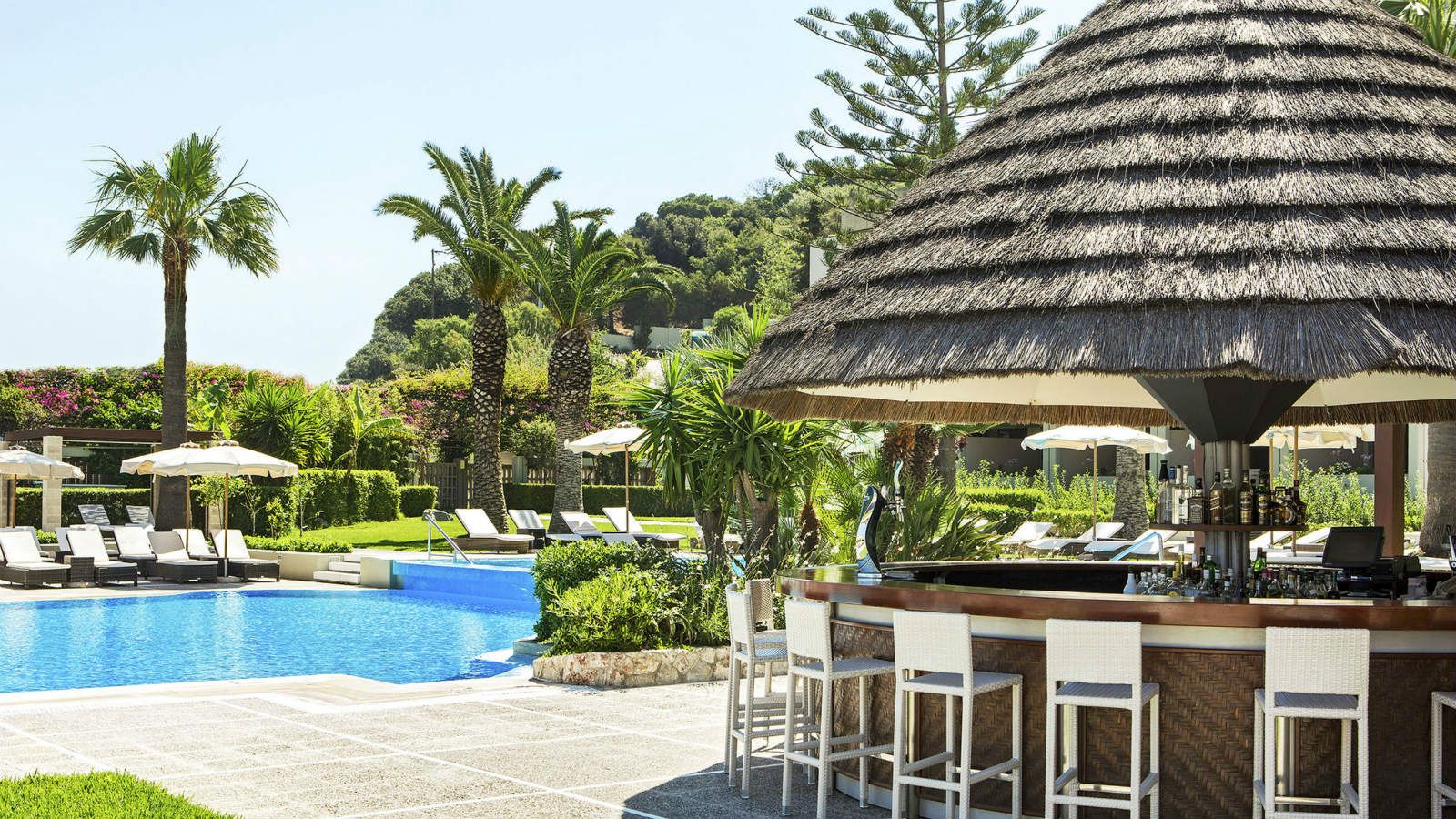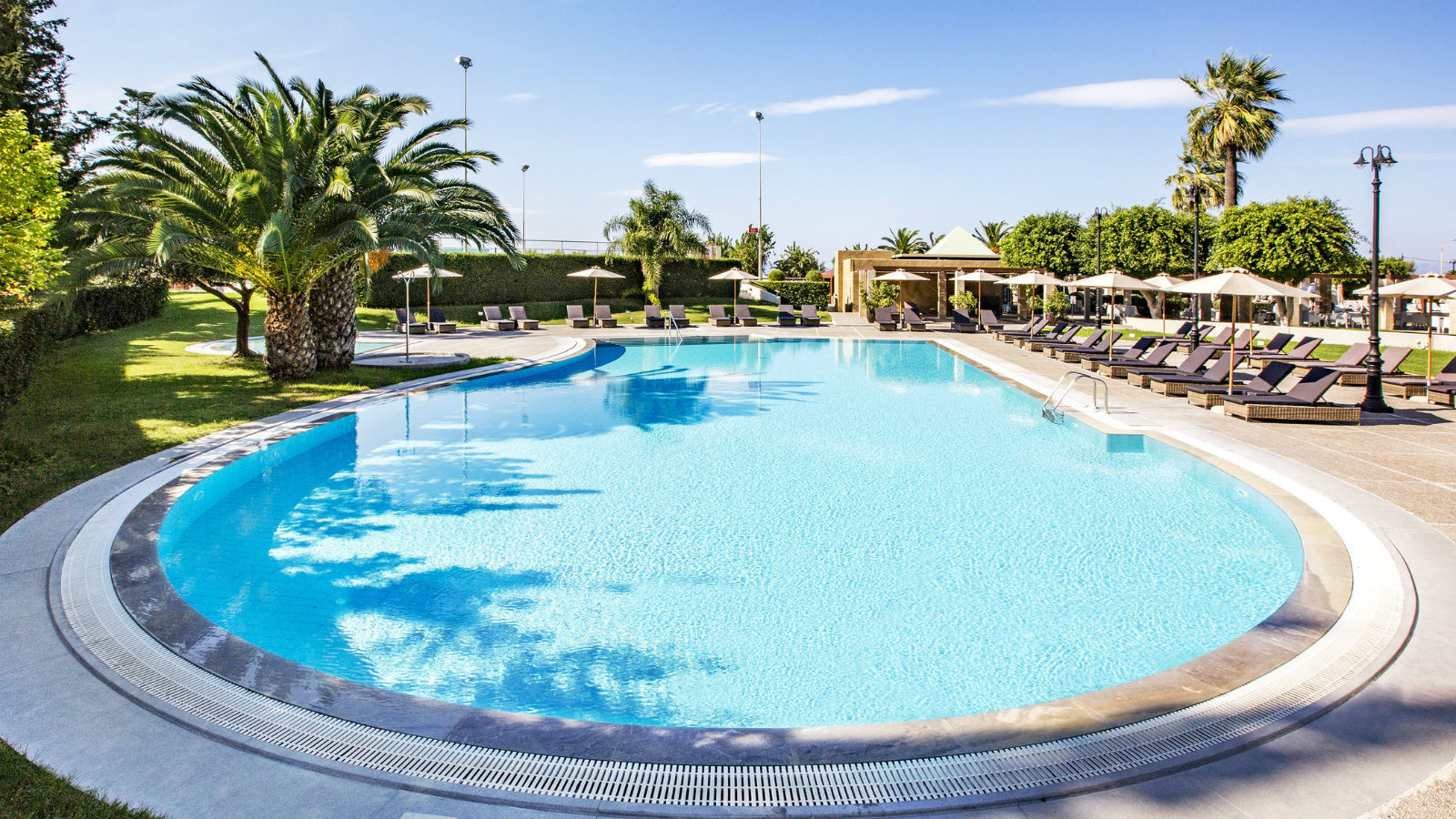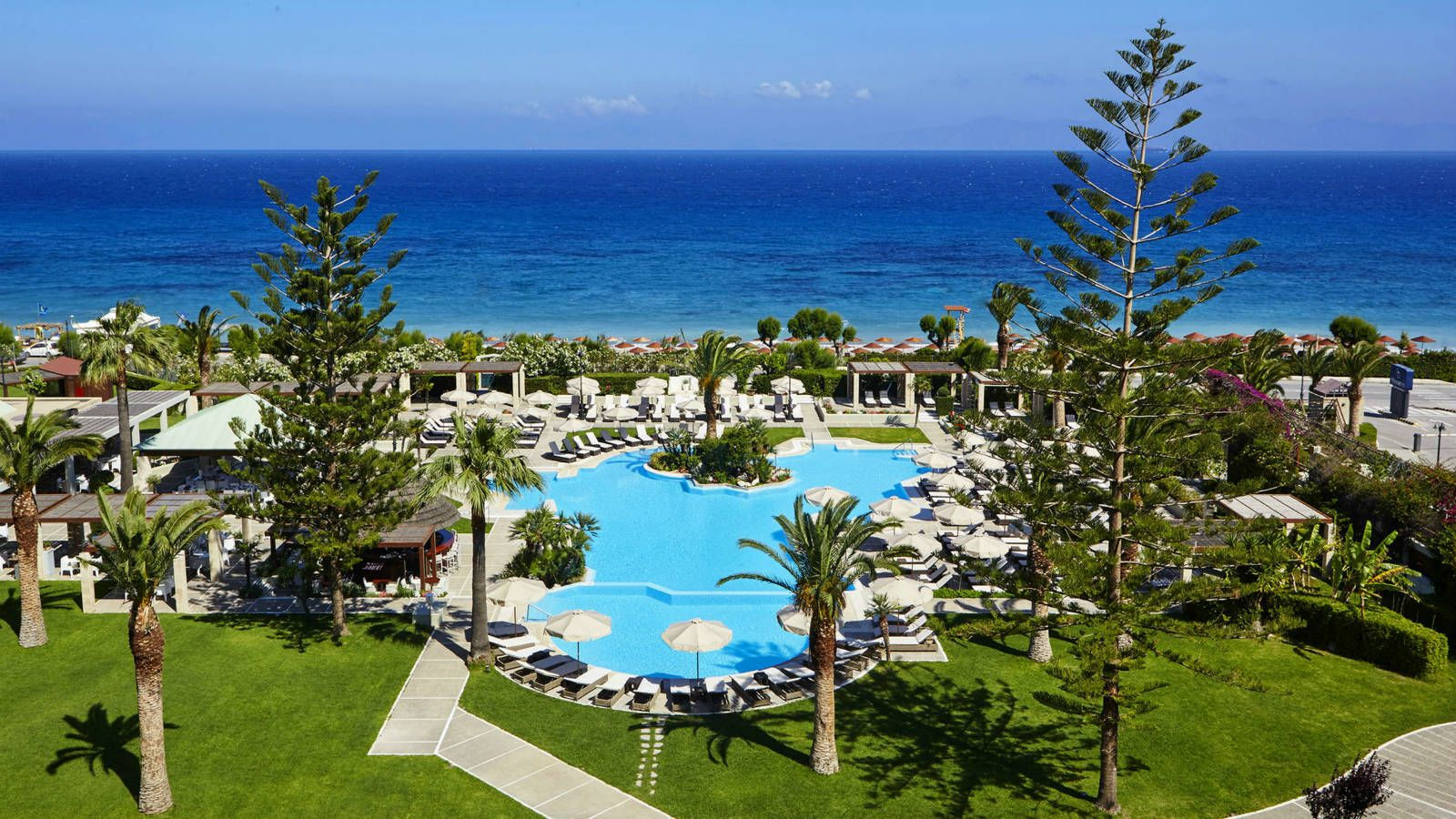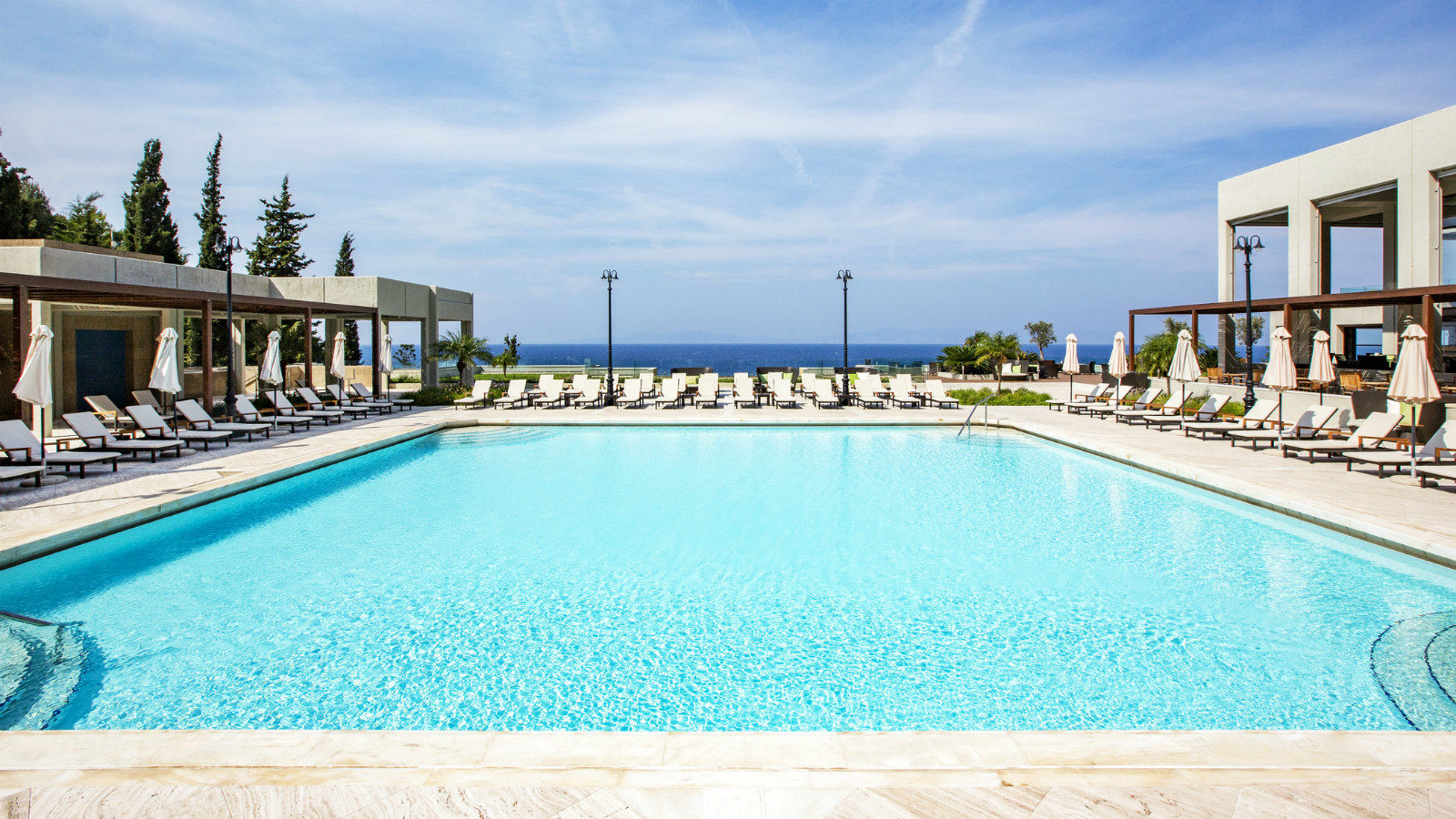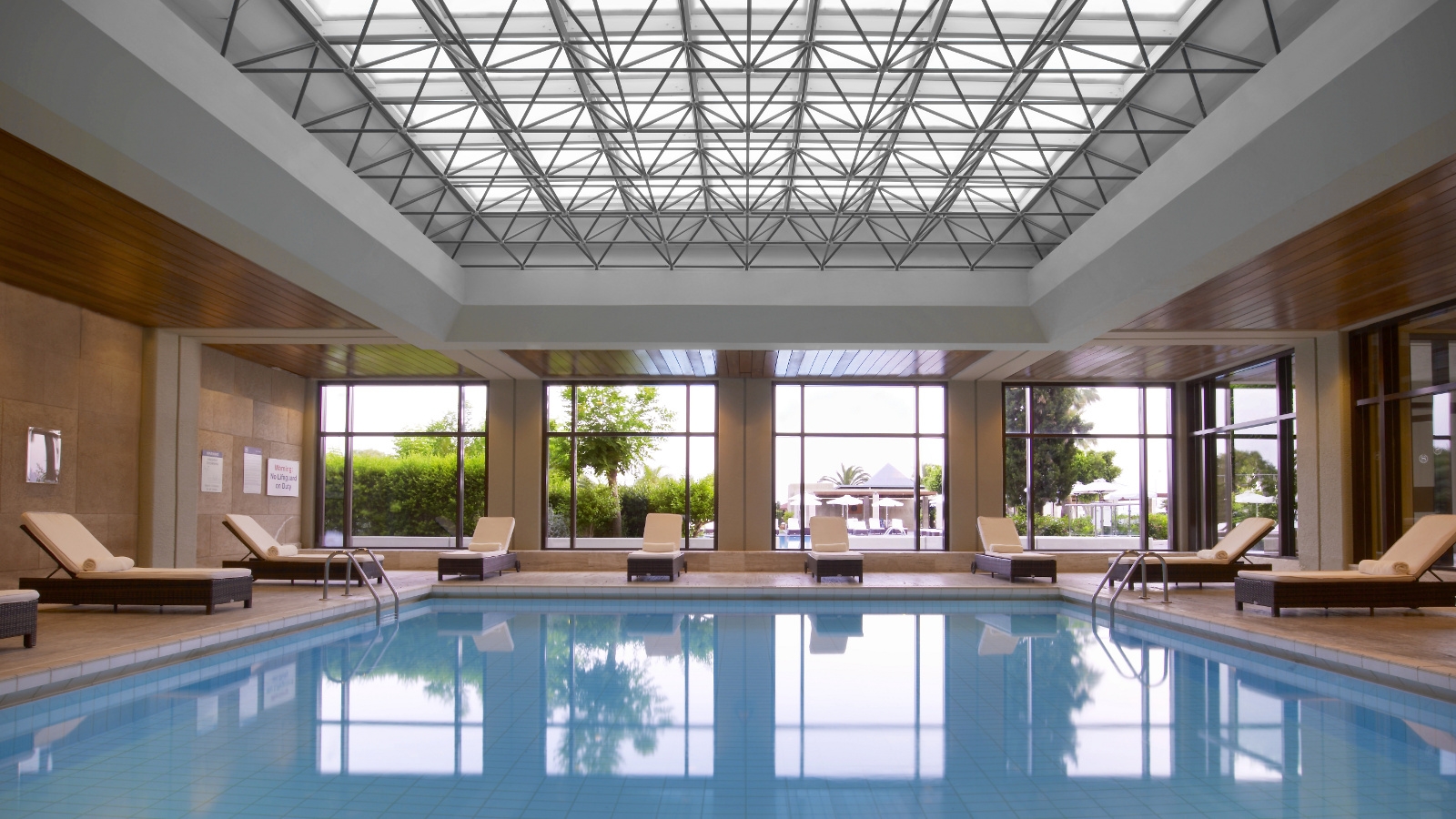 Families are welcome
Sheraton Rhodes Resort is a wonderful place for kids of all ages.
Kids Club & Playroom

At Sheraton Rhodes Resort you can have a restful and carefree family holiday. Our experienced and specialised staff ensure the entertainment of our young guests with various services: Kids' Club, Games Room, Children's Pool and Playground along with a range of activities specially designed for children by the animation team of the hotel.
If you would like a little more time for yourselves, the Kid's Club, as well as, the babysitting service will ensure you have it, with the guarantee that your child will have a good time in absolute safety. In addition, all our restaurants have a children's menu for our precious little guests. If you are travelling with the family, find out about the FAMILY ACCOMMODATION PACKAGES!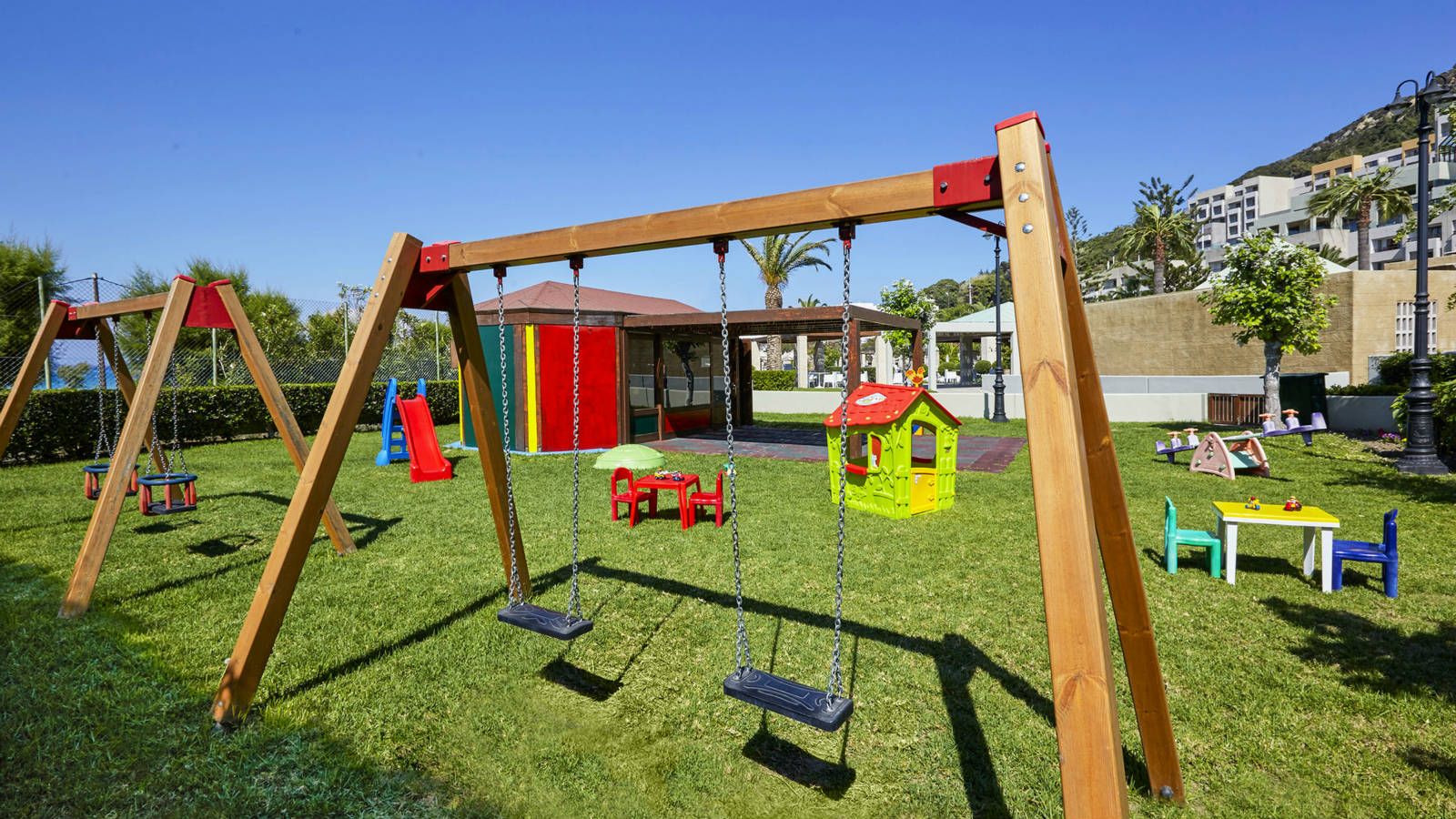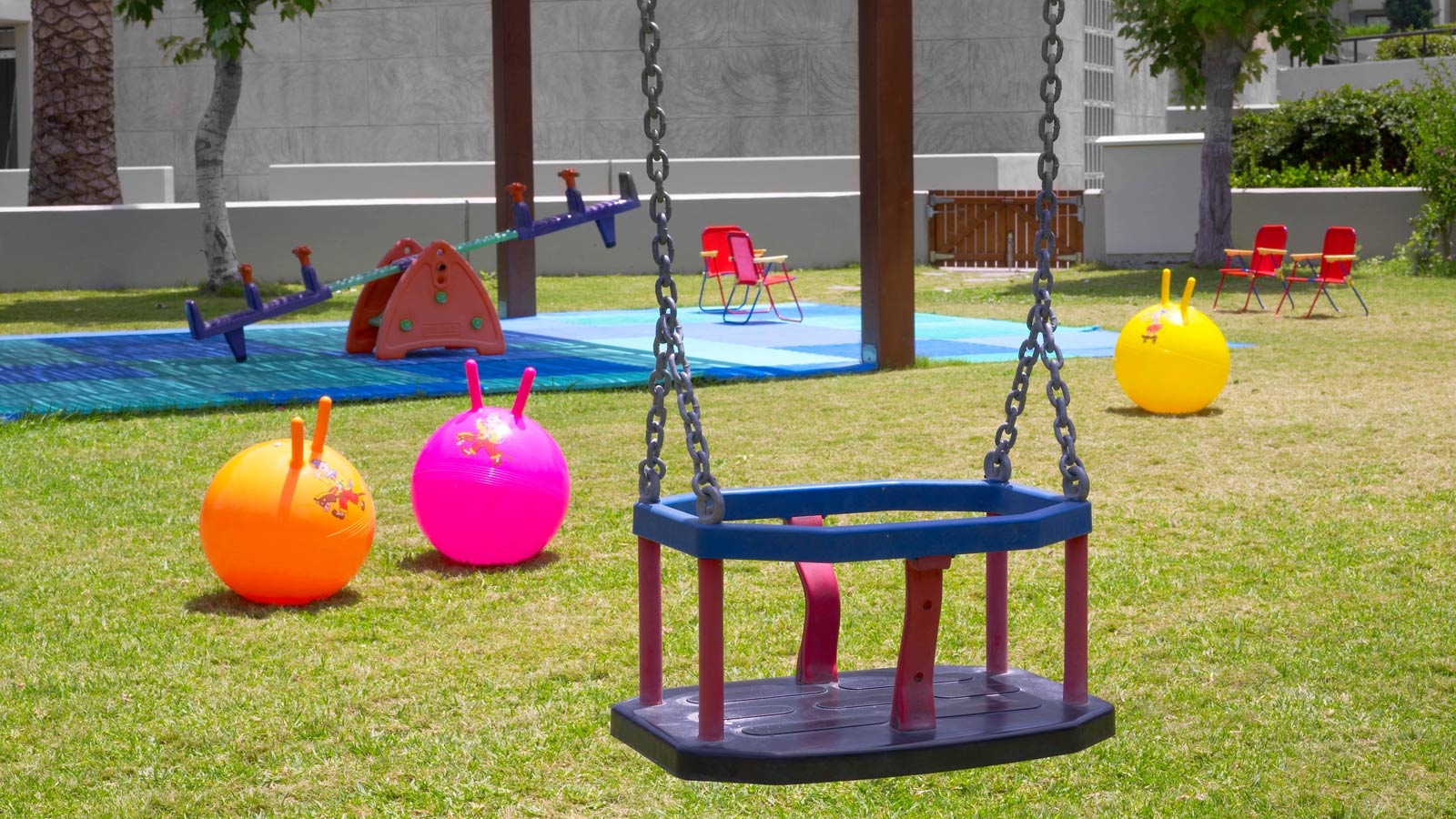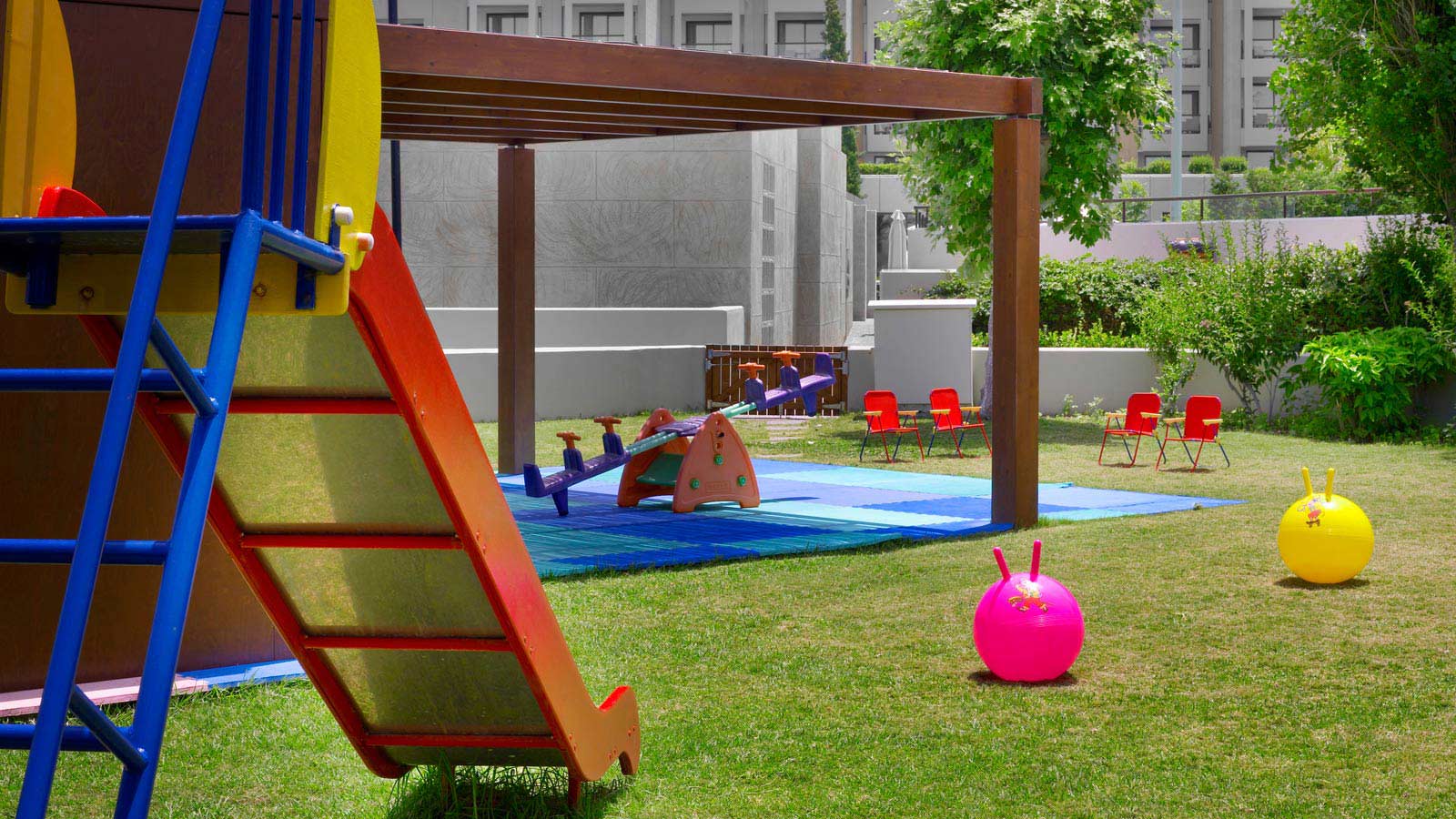 Rhodes' attractions you and your kids will love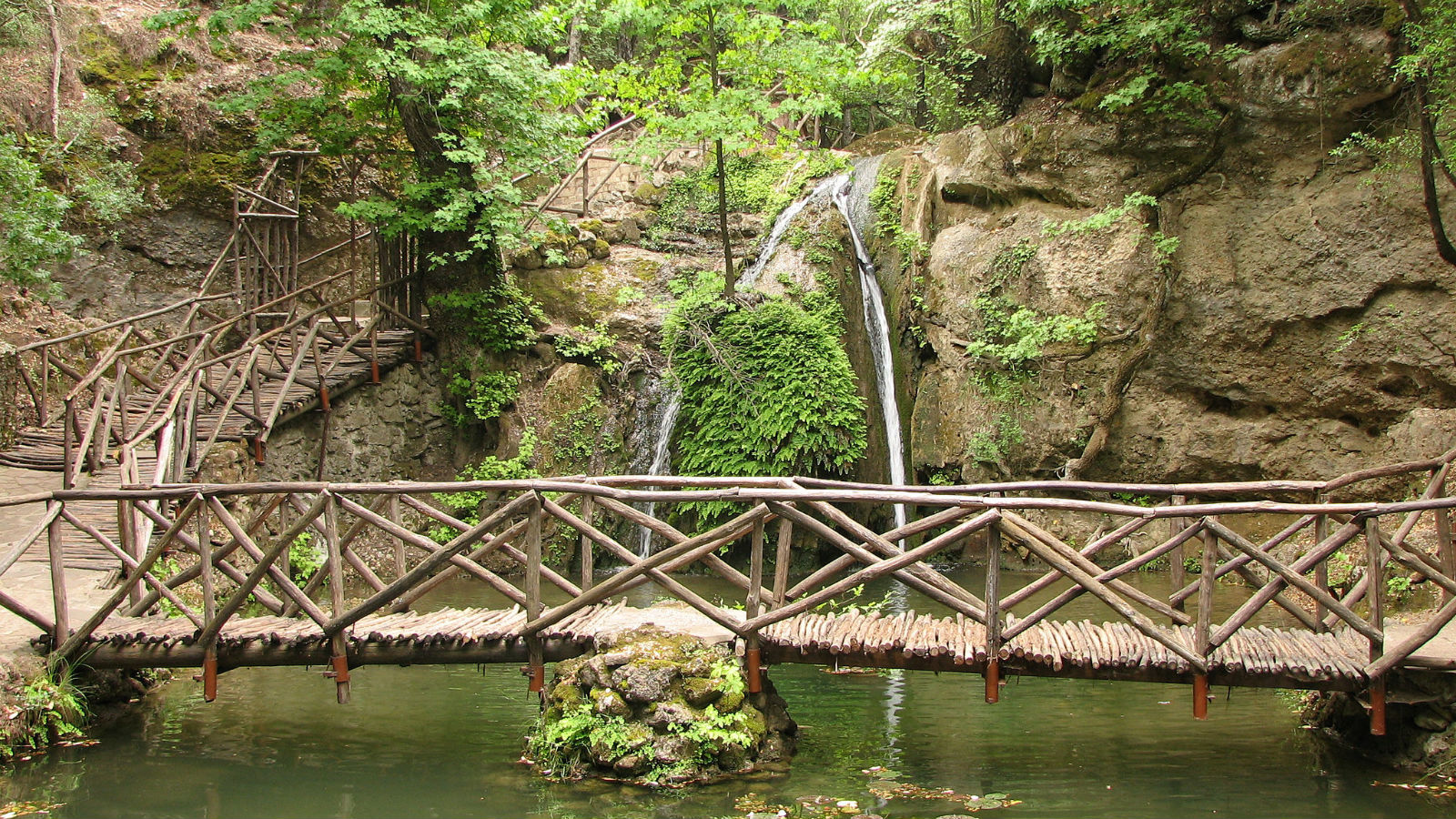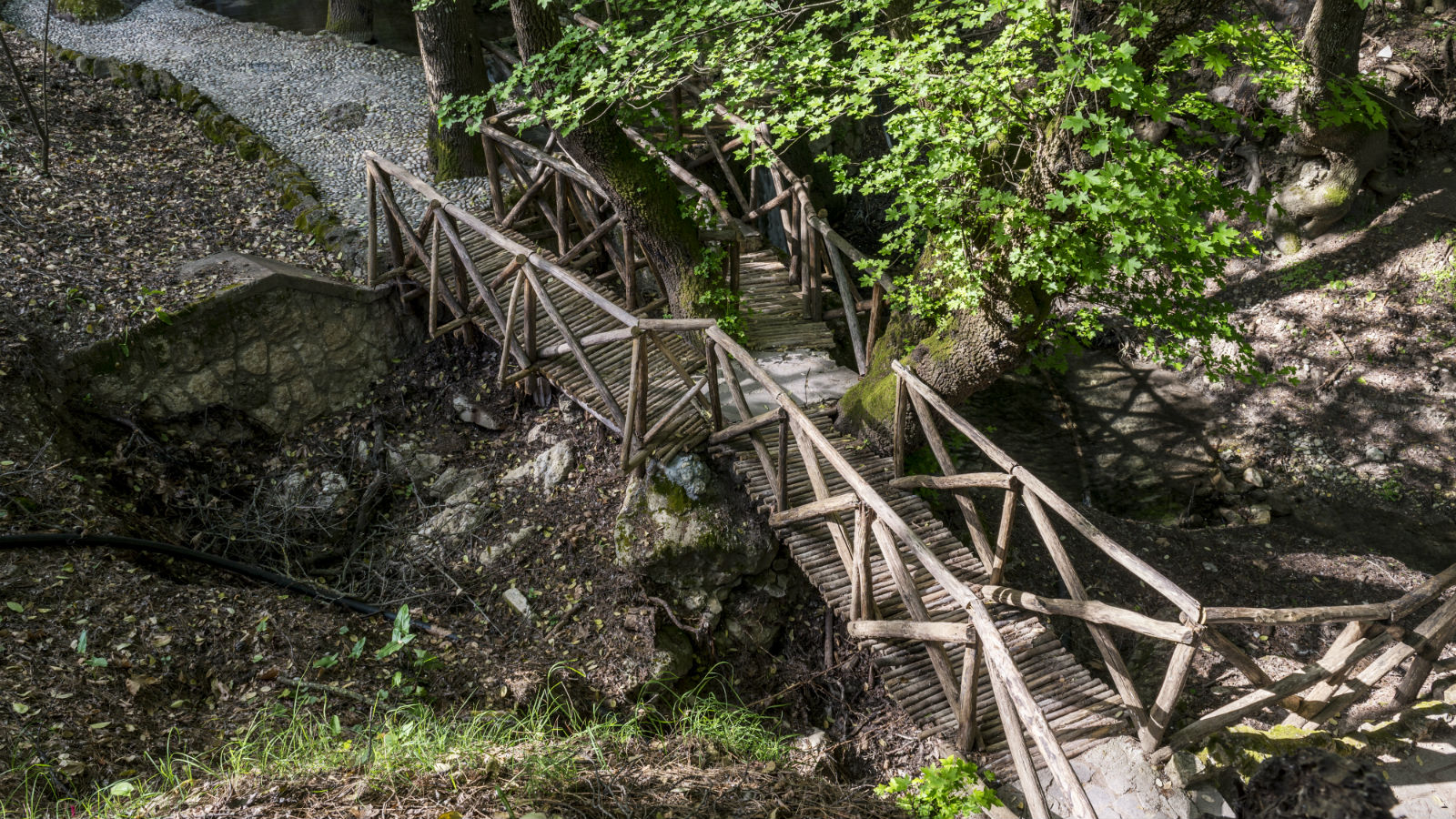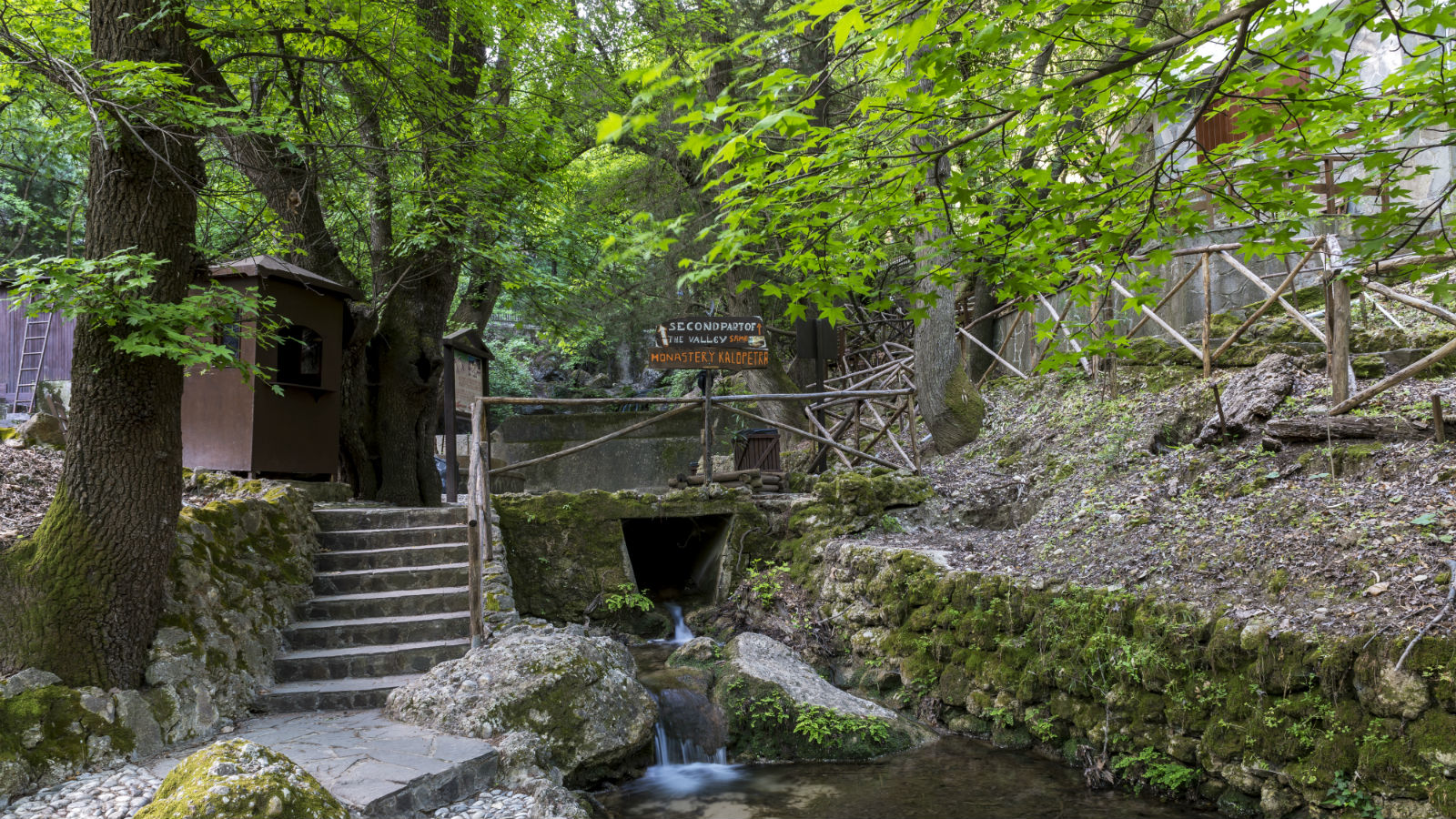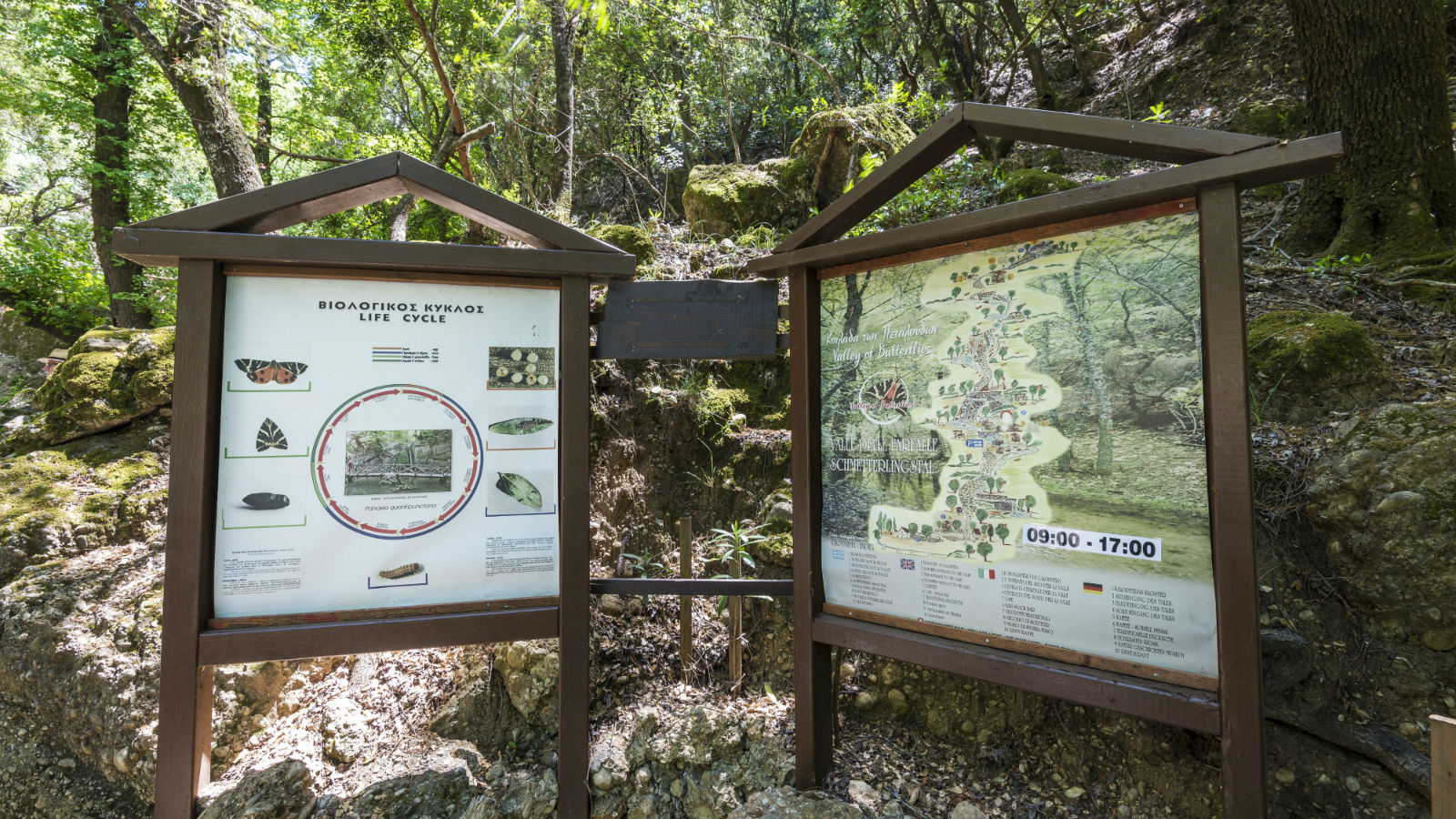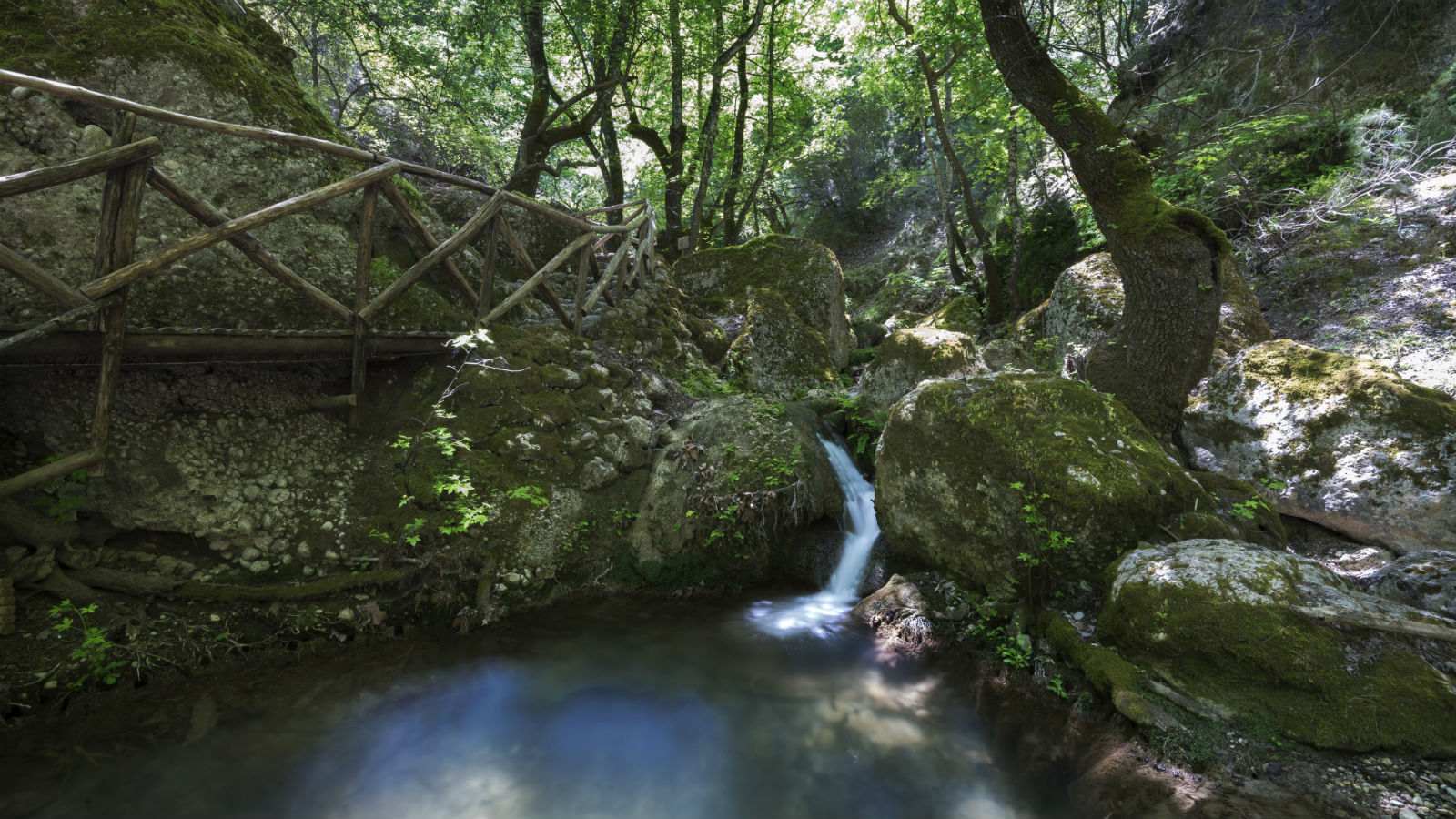 Valley of the Butterflies
The valley is one of natures' most beautiful gifts to Rhodes, with its walkways and rustic bridges, winding rivers and flowing streams tumbling into little waterfalls. Home to thousands of butterflies, the valley becomes a popular attraction during summer months, whereas millions of butterflies gather on the trees, in some cases covering entire tree trunks, resting for the night.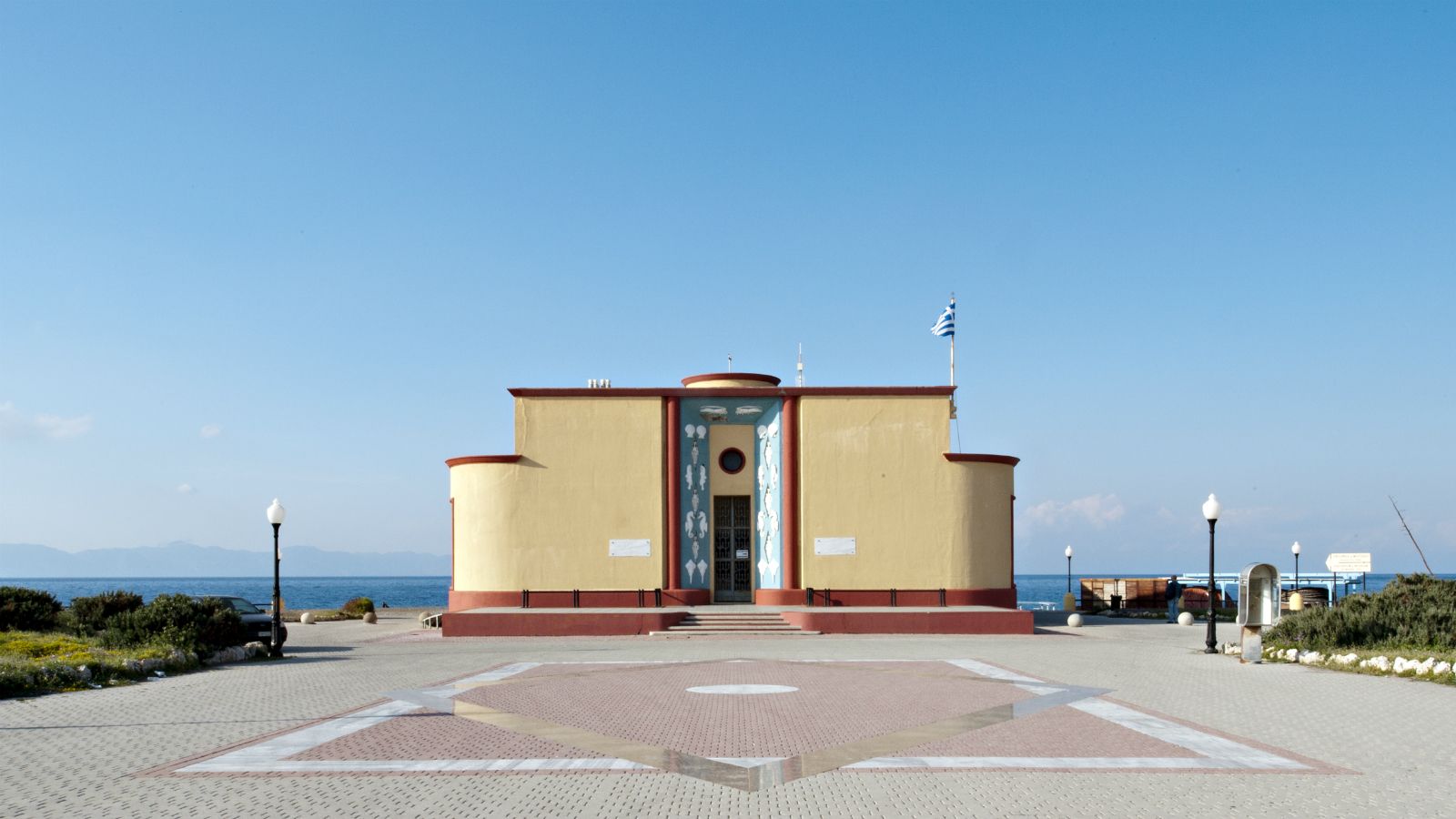 The Aquarium of Rhodes
An underwater sea cave.
Housed in a building of unique architectural style, the Aquarium is the ideal place for those wishing to get acquainted with the marine wealth of the Aegean and the Eastern Mediterranean sea.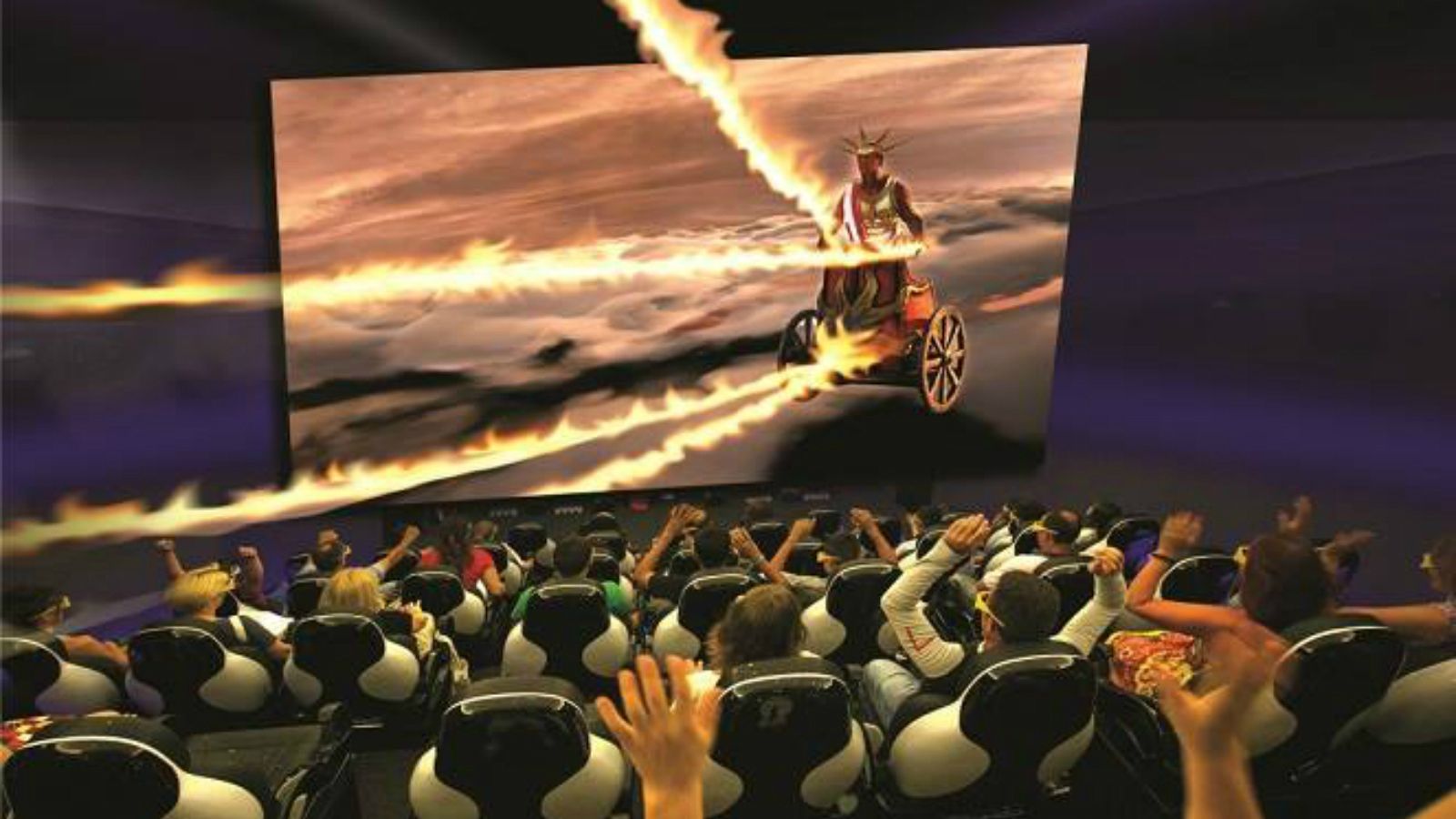 Throne of Helios
The 9D Entertainment Center.
The Throne of Helios is a modern entertainment center that combines cinema and thematic area, historical exhibits and screenings. Enjoy a spectacular 9D entertainment and educational production, showcasing the history of Rhodes, according to legends, myths & traditions.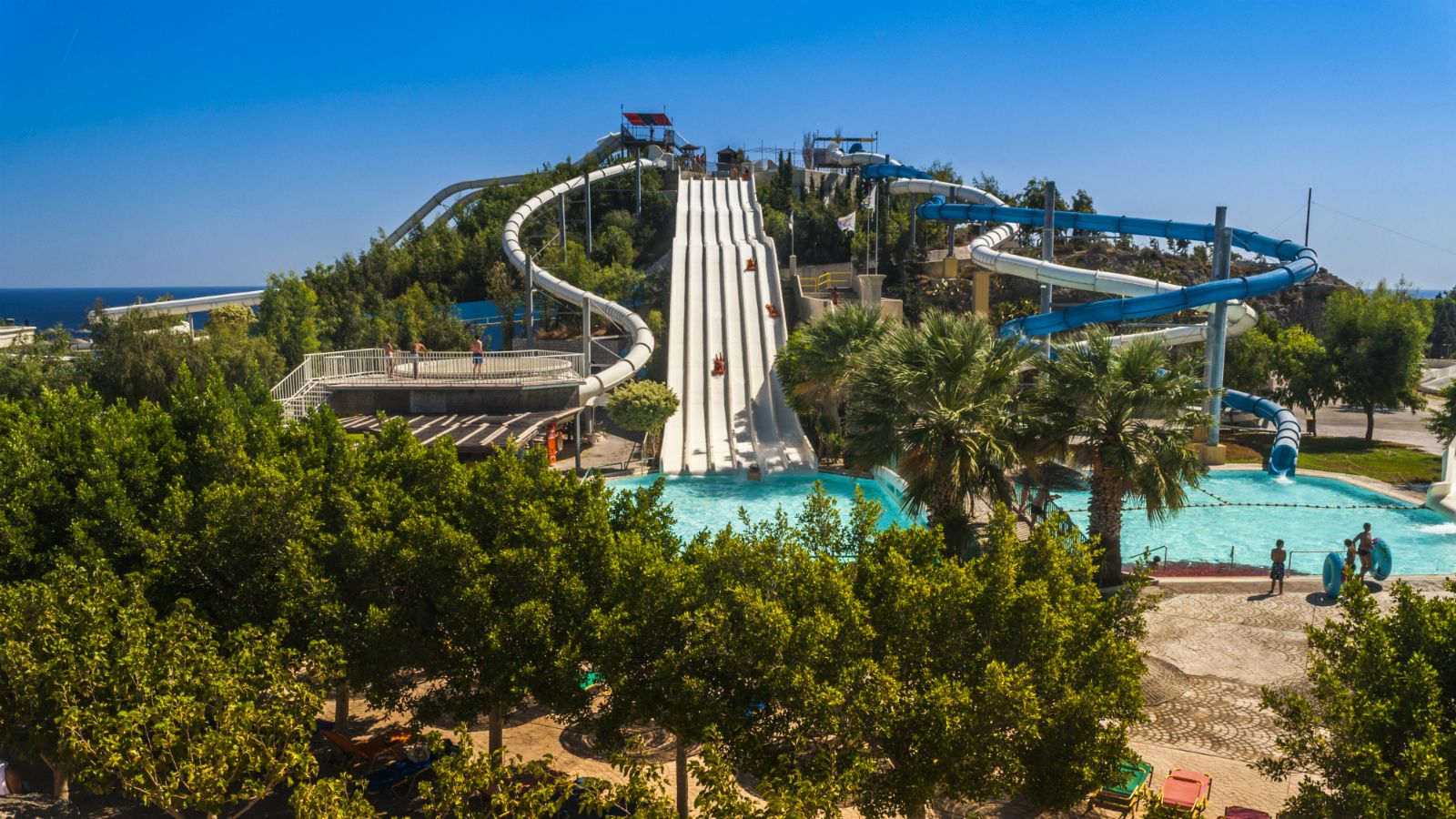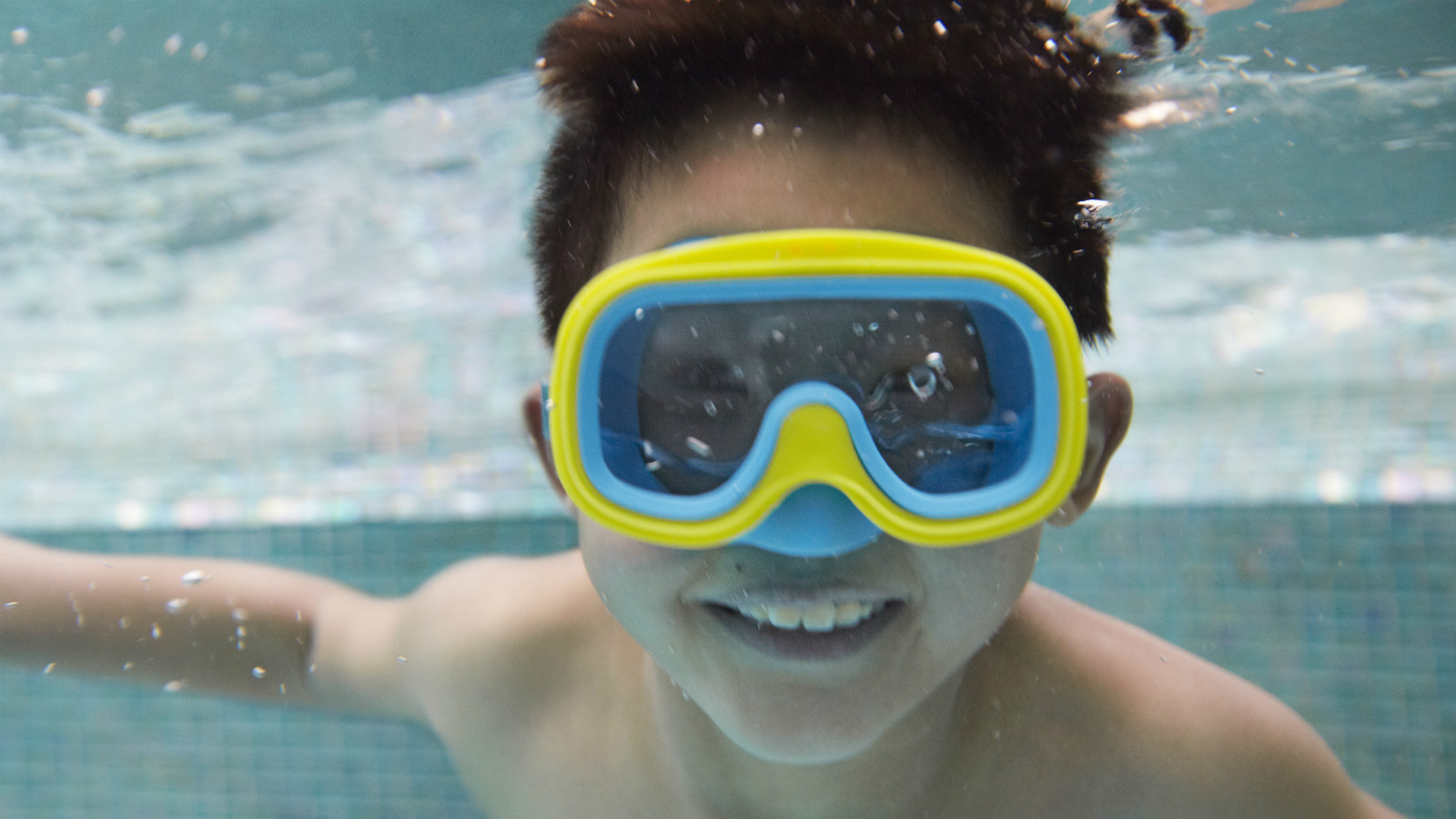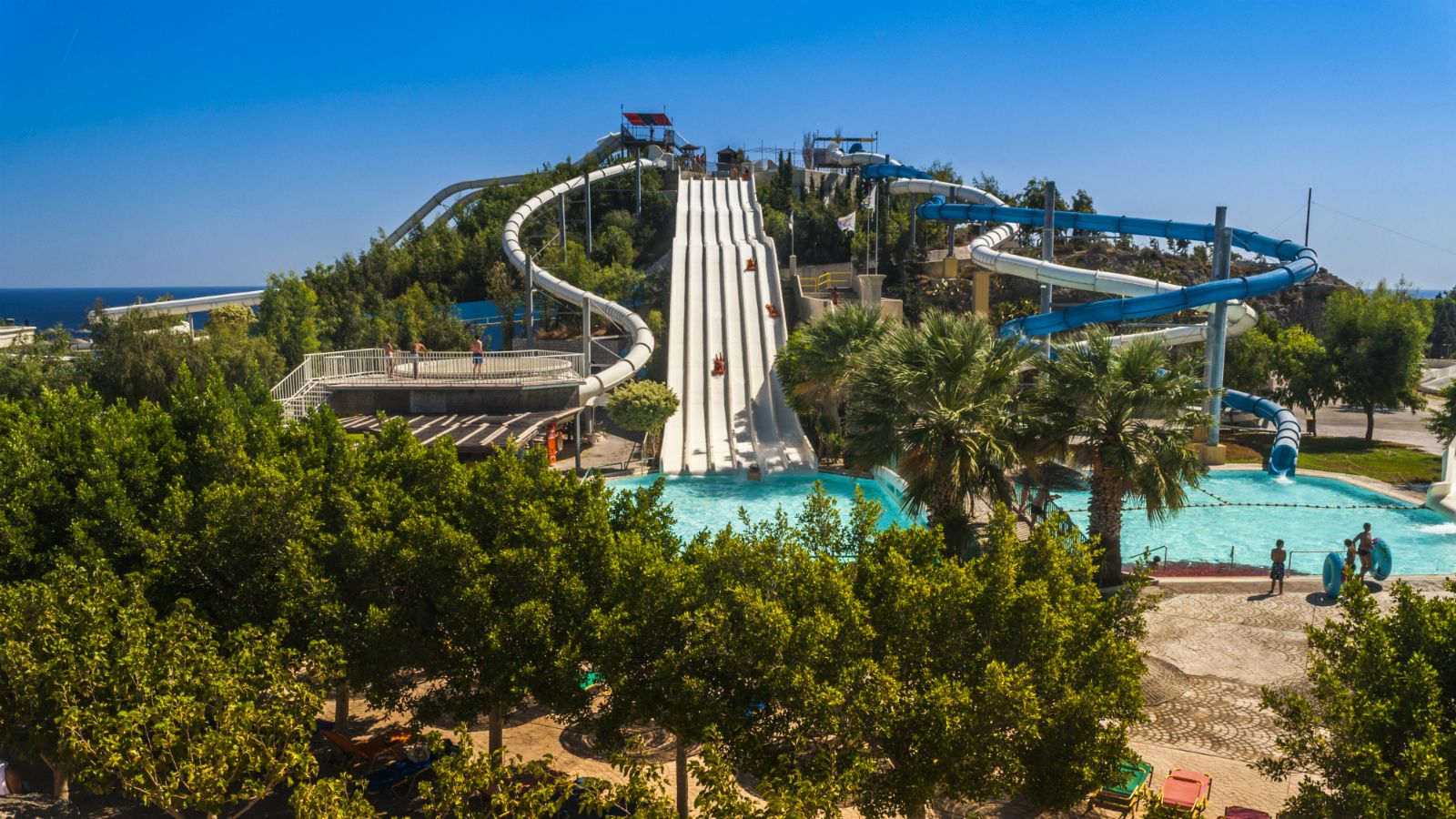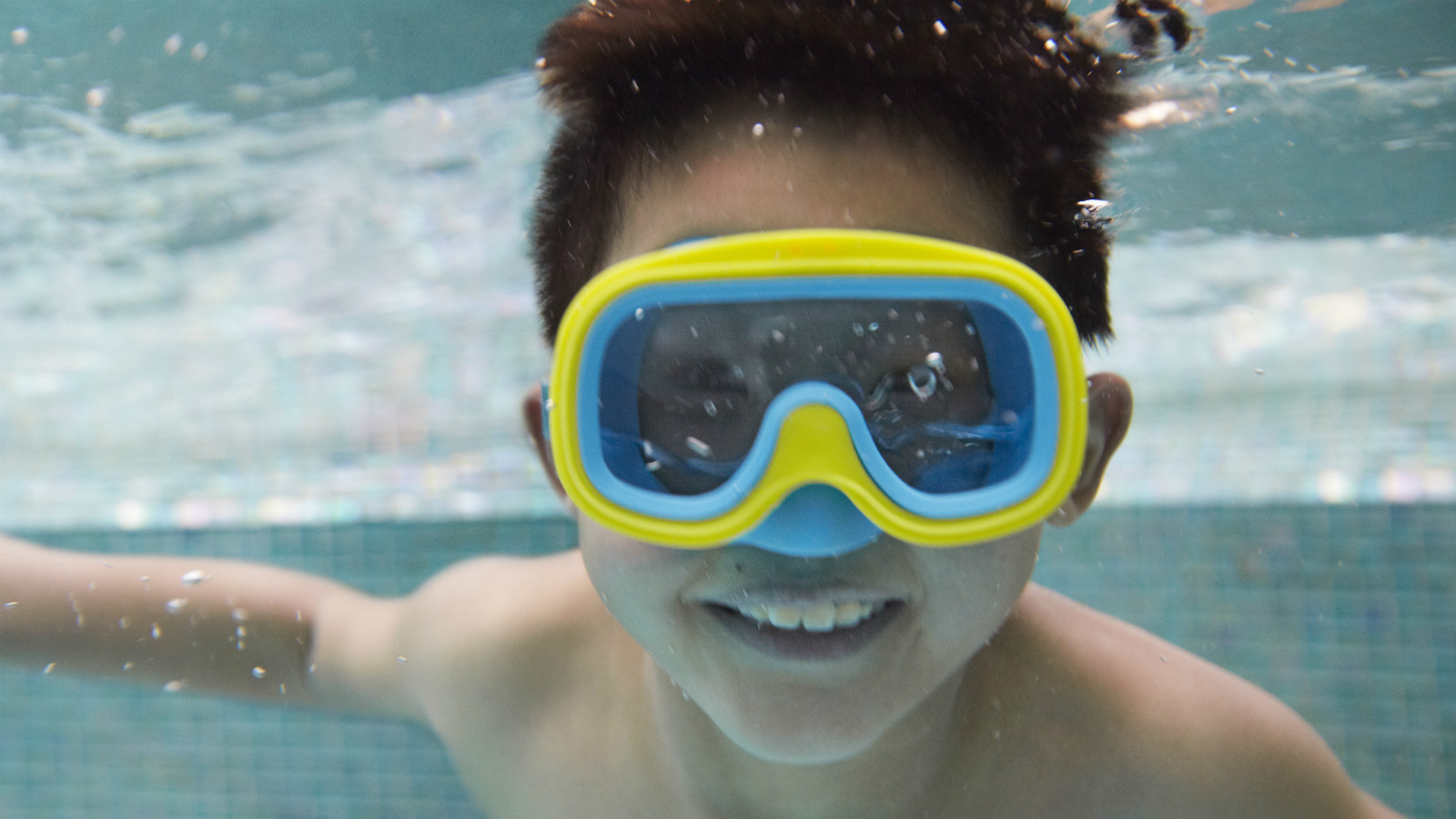 Water Park Rhodes
A place full of fun and adventures.
Built amphitheatrically on an area of 100.000 sq.m. the Water Park offers a big selection of slides for all ages. Extreme speed slides, open and closed slides, Twisters, Black Holes, Turbo, Free Fall and Kamikaze slides are just a few that can be experienced.
Entertainment for all
Join us for unique moments - Every week another surprise
Enjoy shows with live music and dancing, theme evenings, activities with your energetic participation like games in the pool, yoga and Pilates sessions. Imaginative competitions invite you daily to a programme full of challenges for the body, the mind and your talents. Do not miss them!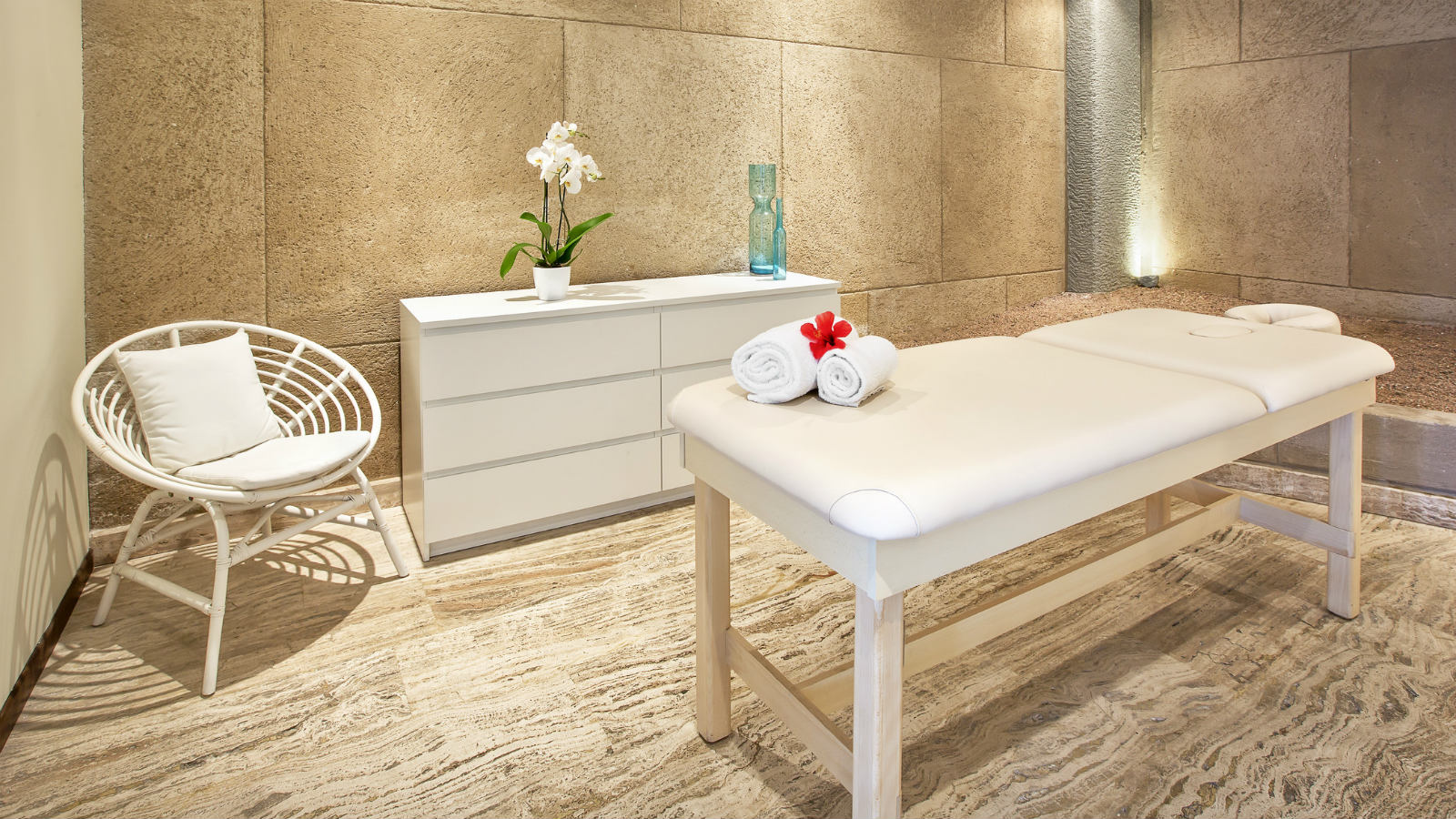 Easy Spa
Indulge in fully relaxing moments
In the modern spaces of wellbeing at the Easy Spa, your beauty is our purpose and passion! We have designed dozens of care programmes for face, body and hair for men and women, every skin type and every care need. All treatments at the Easy Spa with the specialised Spa products, the knowledge and experience of the care specialists, will invigorate you, offering everything you need for taking care of your skin and will rejuvenate skin, body and soul. For even greater refreshment, combine it with spedning some time at our indoor pool, jacuzzi or sauna.
Sheraton Fitness
Work out your way
Sheraton Rhodes has designed a fitness programme for the guests wishing to keep the rhythm of their physical activity even during on holidays. In the specially designed space of our gym, you can improve your performance and health, 24 hours a day 7 days a week. With cutting-edge equipment, Sheraton® Fitness lets you customize your workout to your day and your stay.
Available 24/7, free of charge to our guests.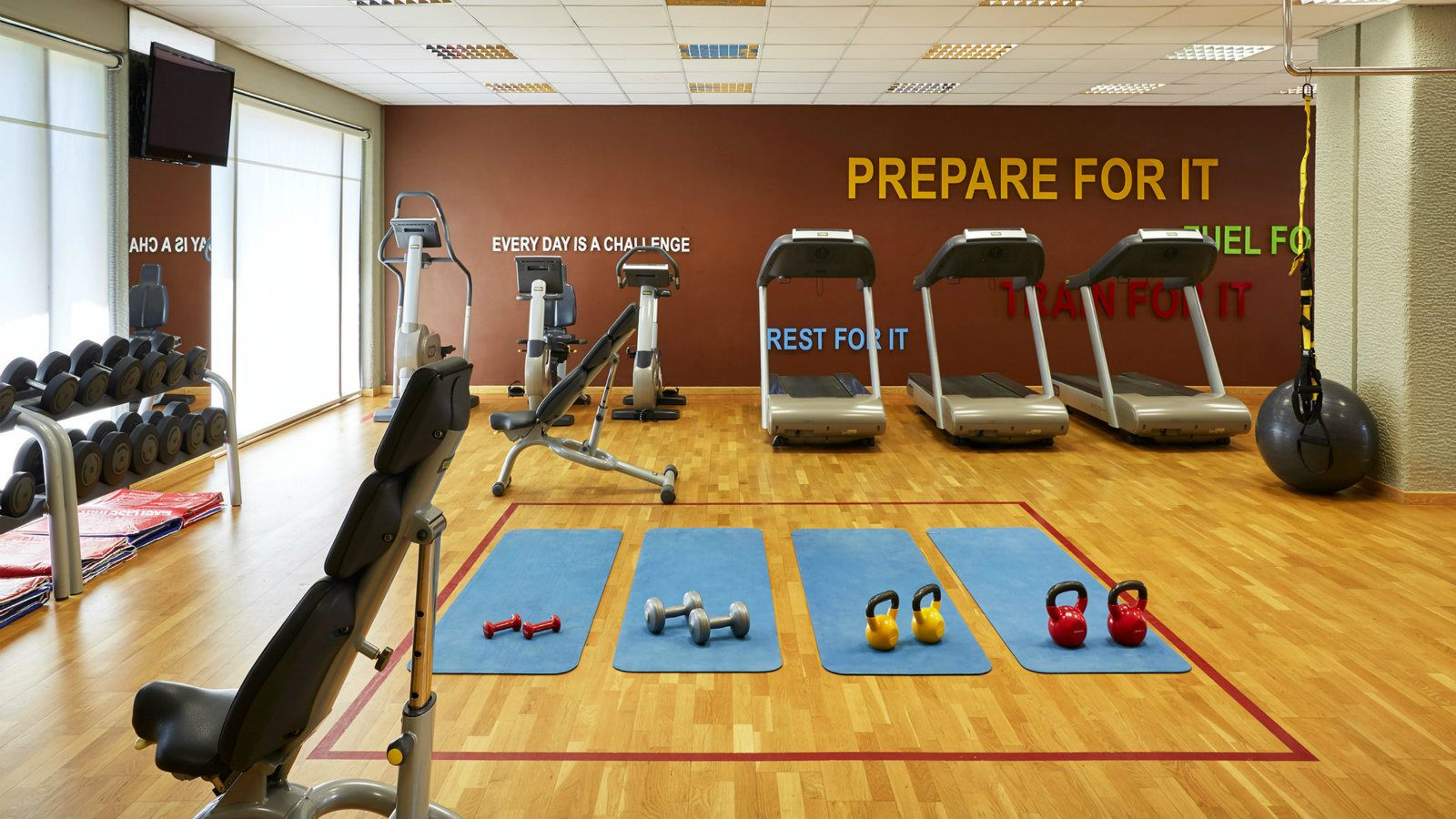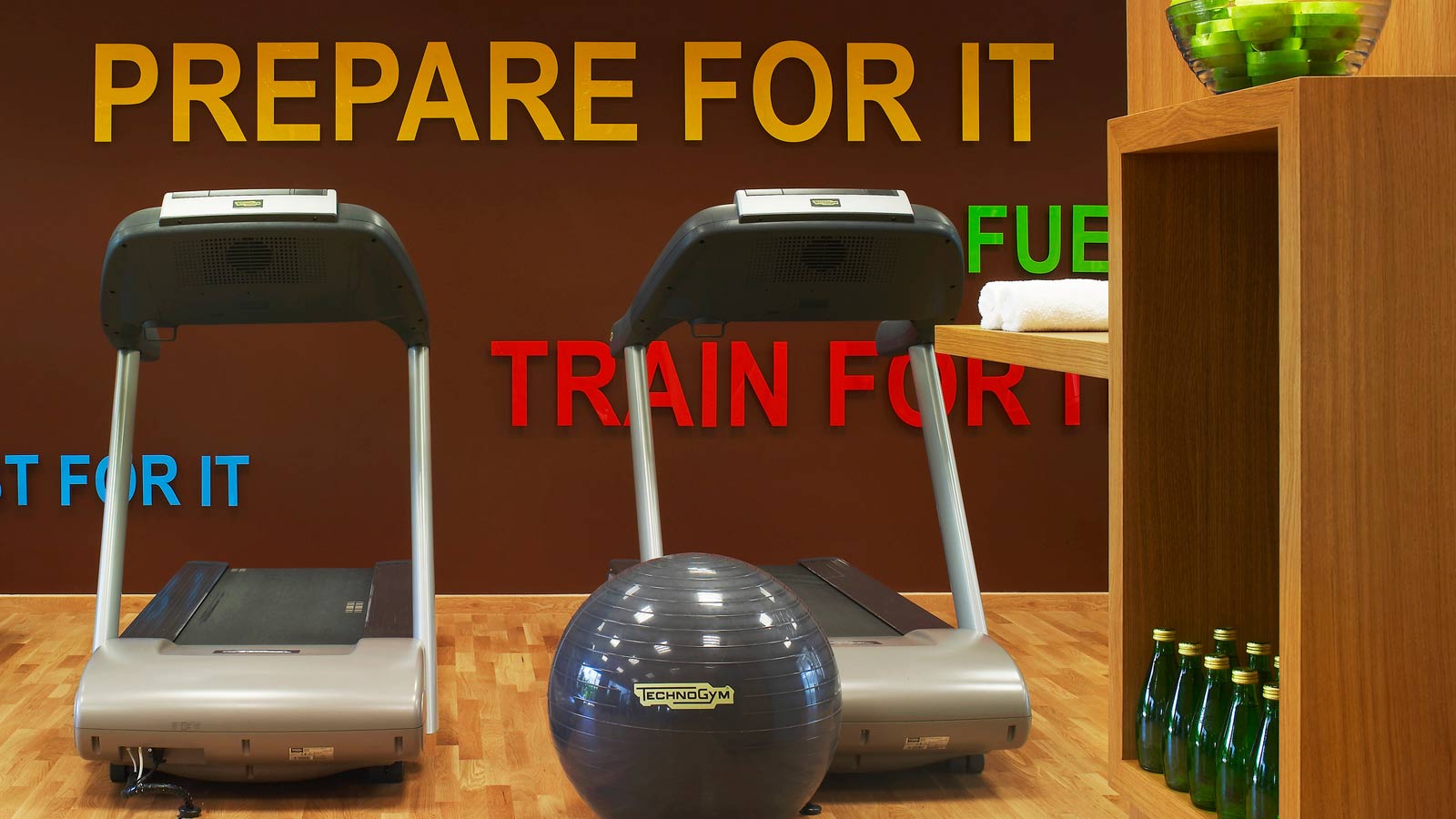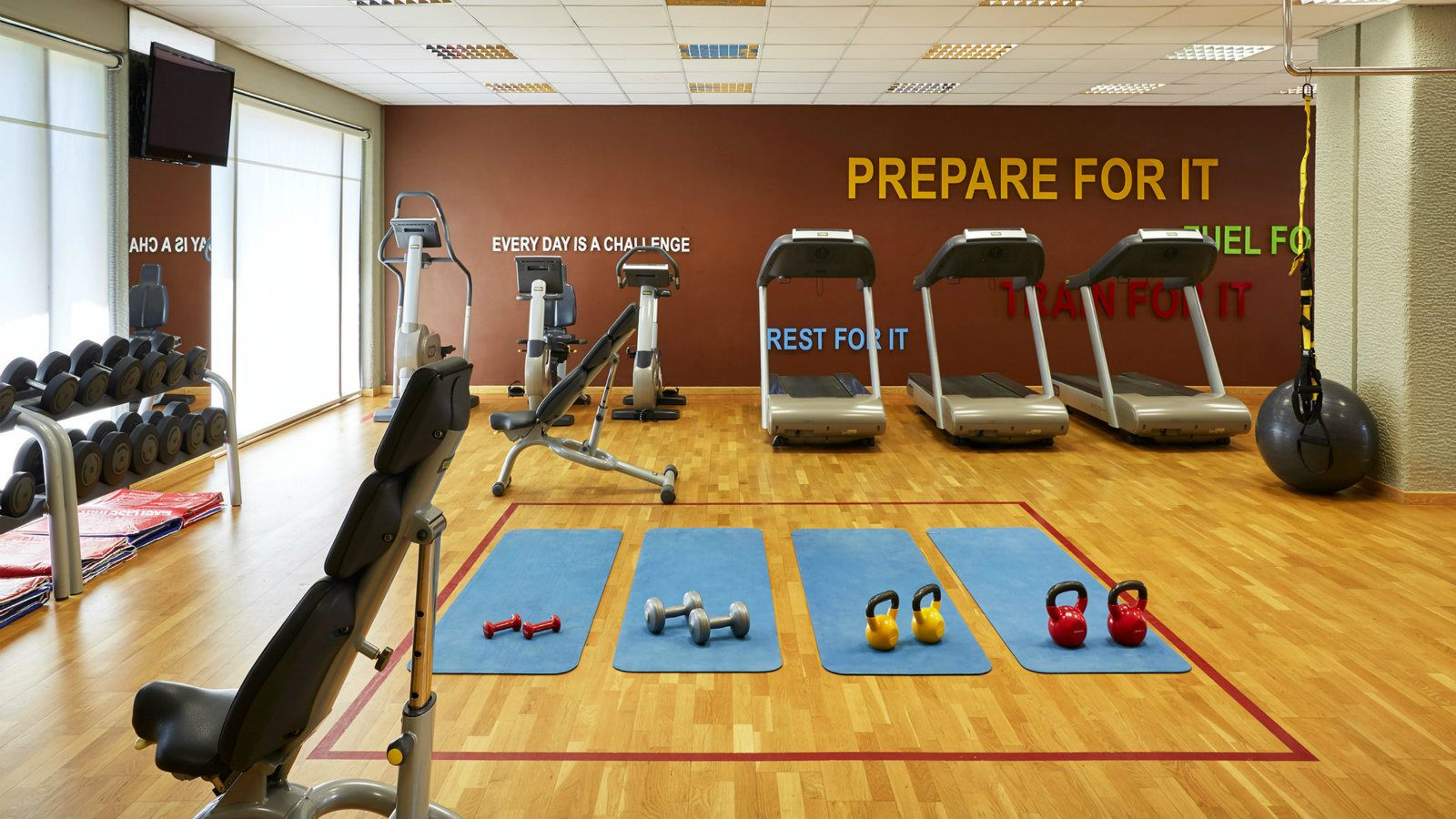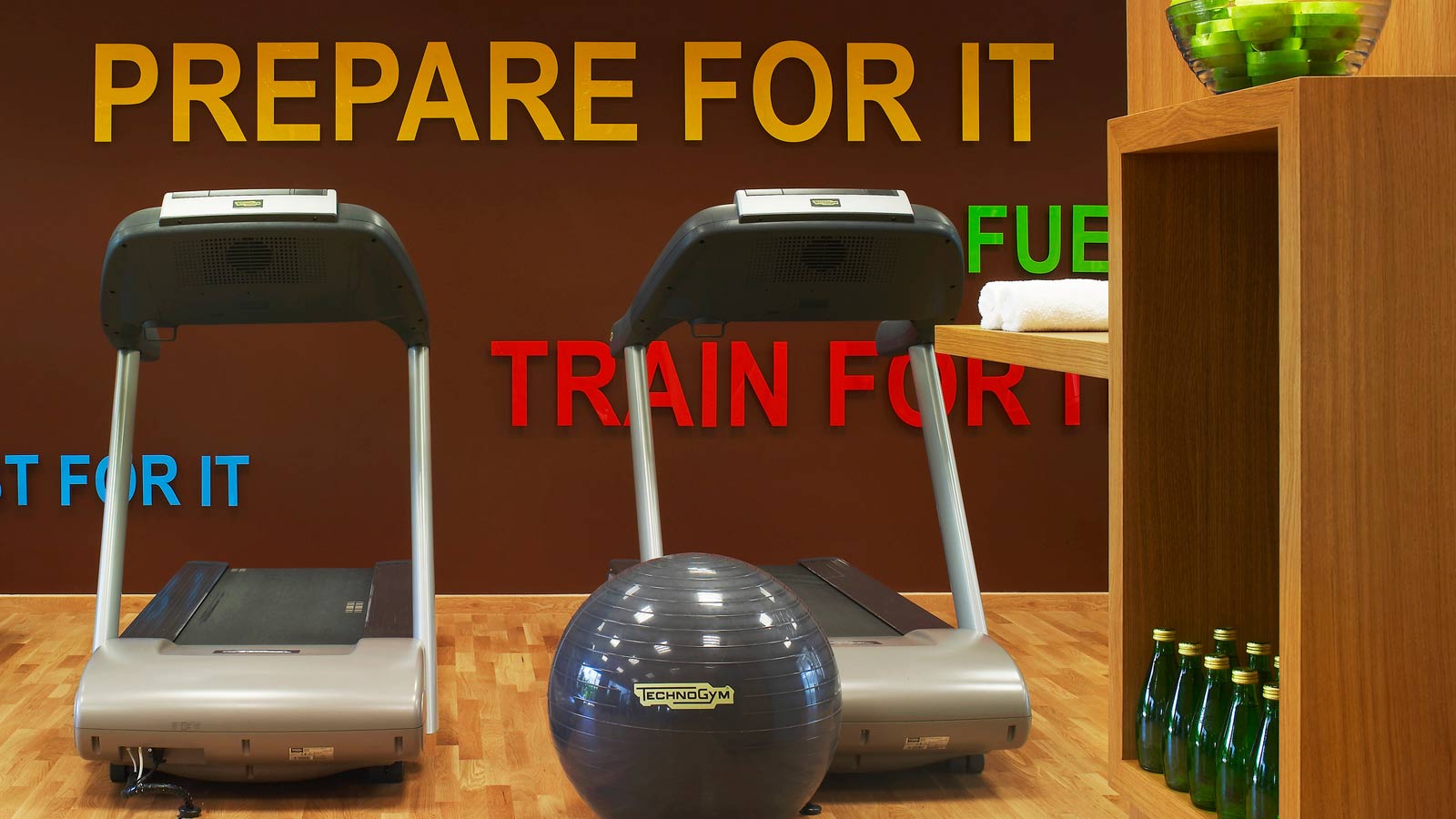 Sports Courts
Enjoy your favorite sport or try a new one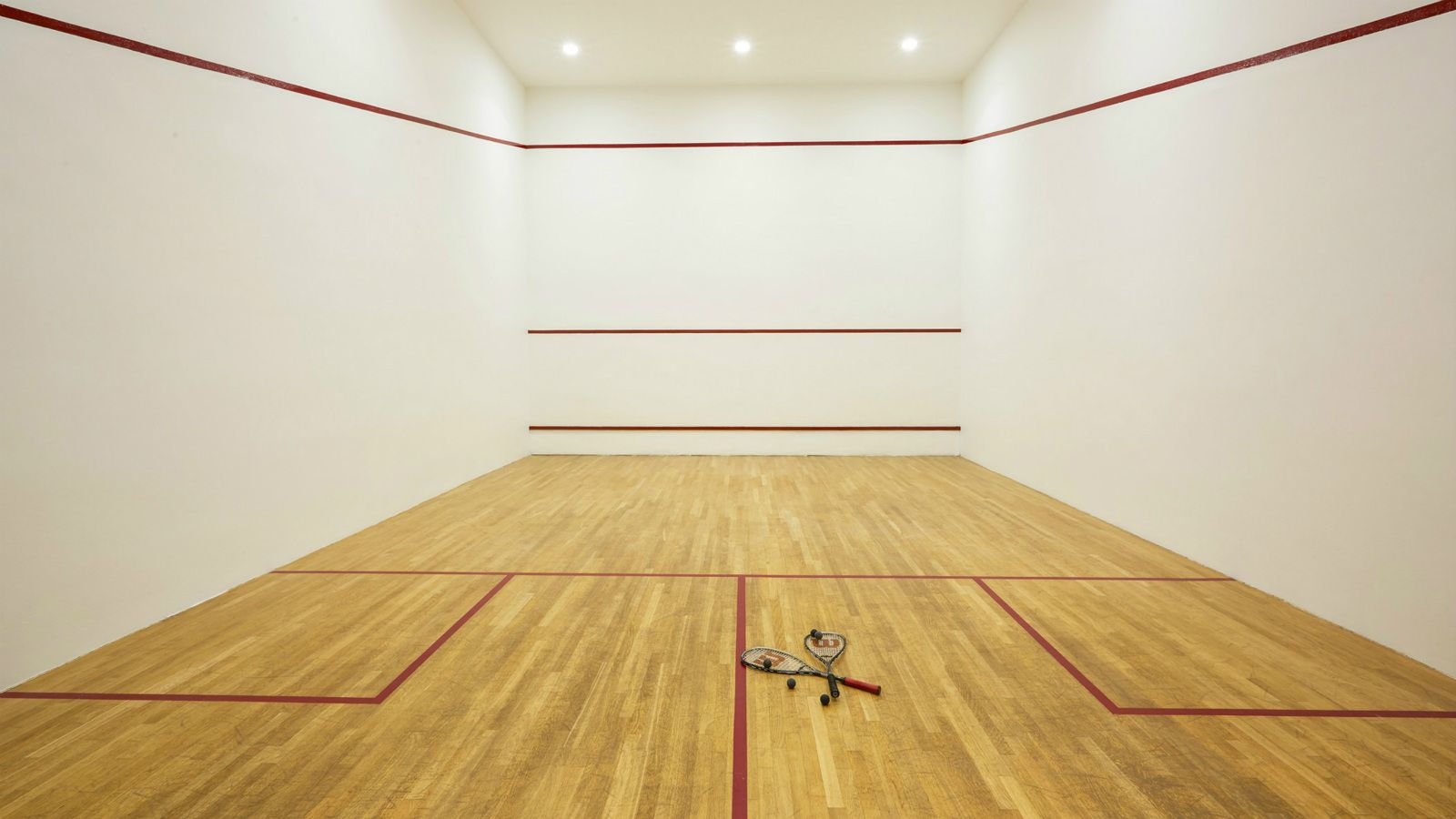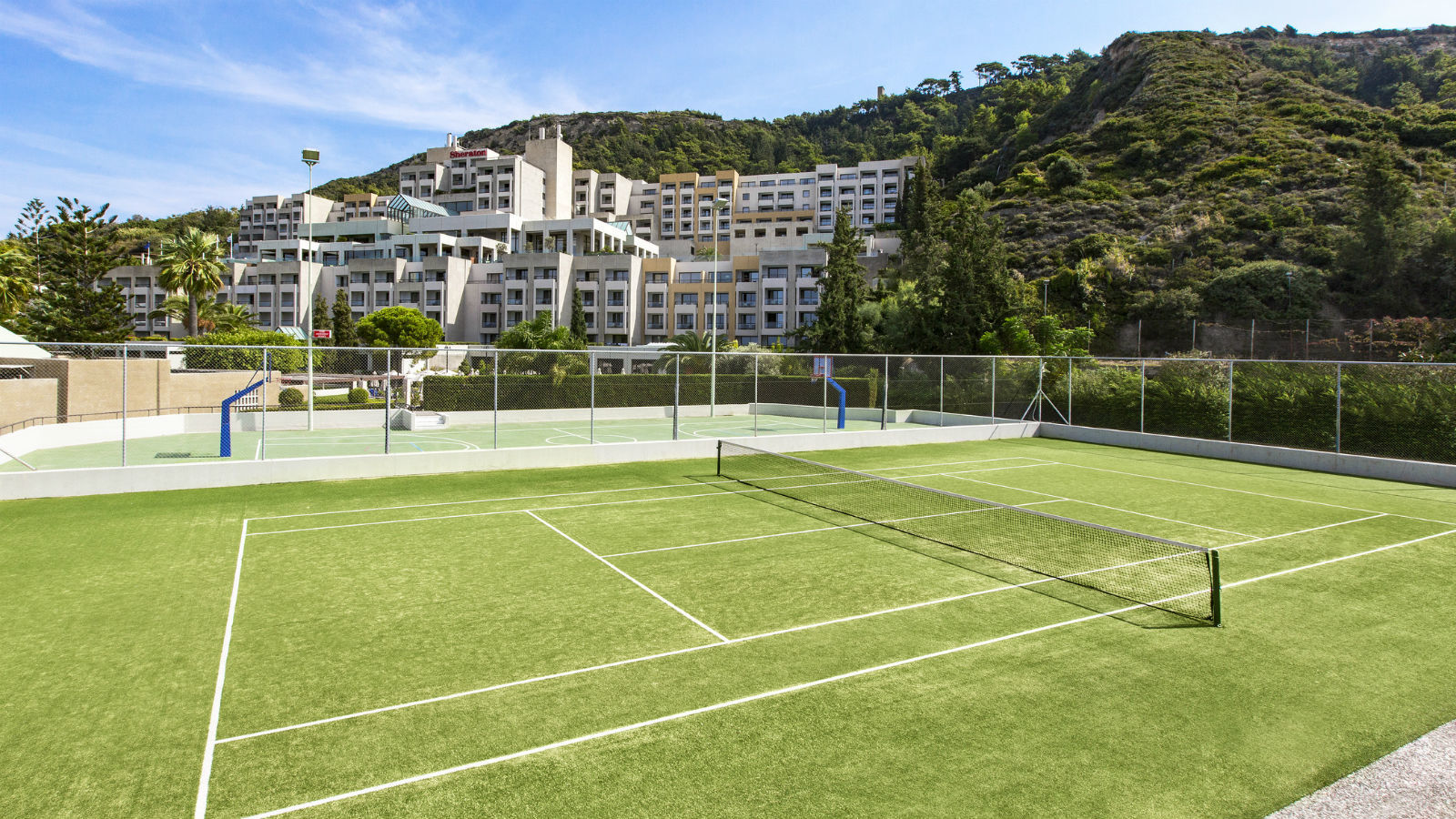 Great facilities in a natural environment
Squash, tennis and basketball courts make up an organised area of athletic facilities with unique benefits and services in an environment of incomparable natural beauty. All the guests of Sheraton Rhodes Resort have free access to our sporting facilities with a simple reservation at the reception.
Visitors that don't stay at the resort can use our courts throughout the year with a subscription to the Sports Club of the Sheraton Rhodes Resort.
Link@Sheraton
Stay connected.
In the heart of our lobby is located the Link@Sheraton, where guests come together to meet, connect and relax. Catch up with colleagues or get down to business in the communal style atmosphere with comfortable seating and semi private spaces.
Here you can enjoy free internet access from your own device or one of our 7 Personal Computers.
Free WiFi Access
Get free WiFi internet access when connecting to the Standard Internet Connection package during your stay at the Sheraton Rhodes Resort.
Free WiFi is available throughout the resort, in guest rooms and public areas.
High Speed Internet Access
Should you wish to connect via our High Speed Wireless Internet Access, all you need to do is select the connection package suitable for your needs:
Premium Package for 4 hours, at 10Mbps speed and up to 4 devices: €5
Premium Package for 24 hours, at 10Mbps speed and up to 4 devices: €10
Premium Package for 7 days, at 10Mbps speed and up to 4 devices: €30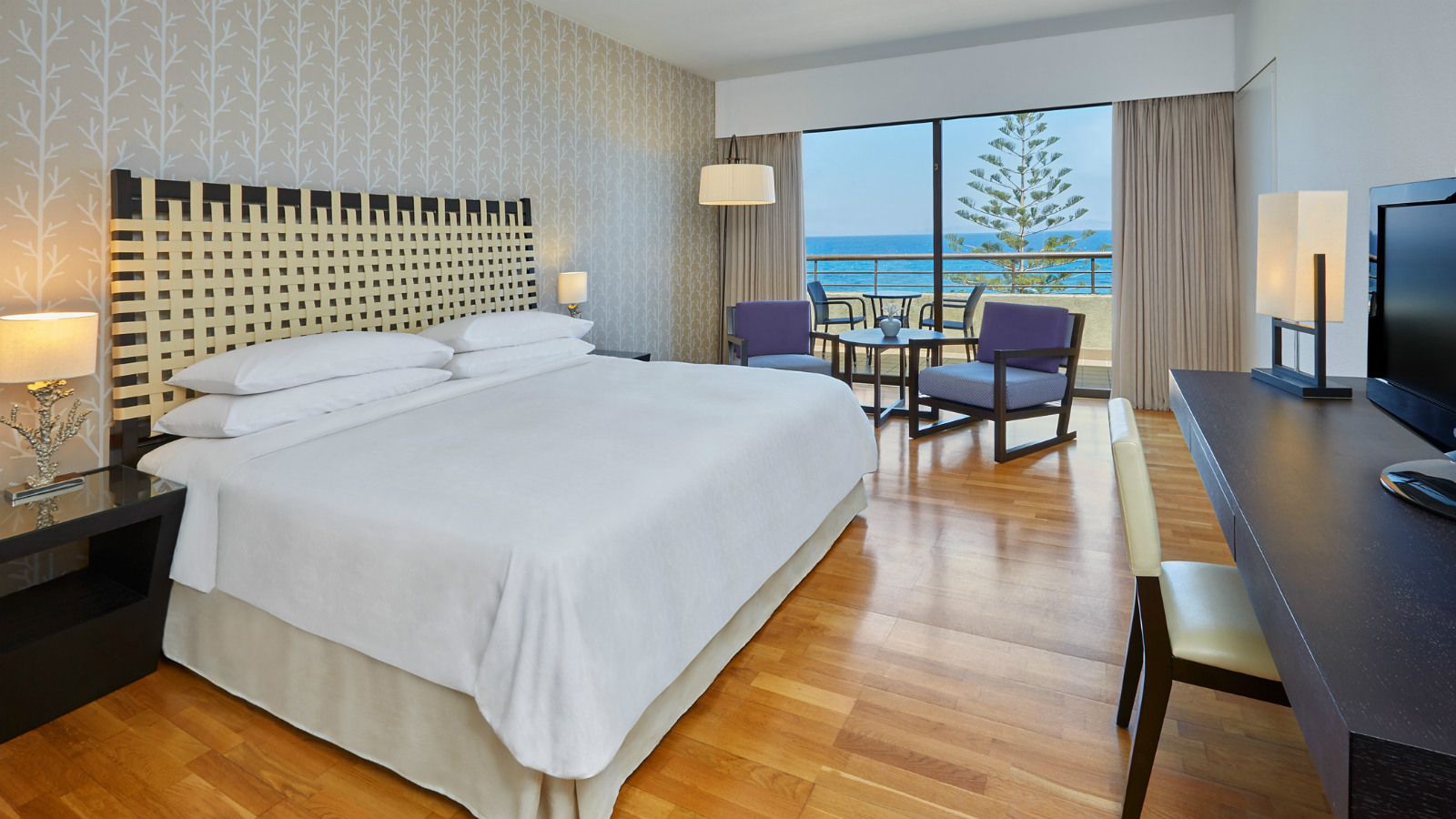 Sheraton Sleep Experience
Jetlag? We've developed a cure for that. Travel doesn't always make for easy sleeping. We've solved that with our AAA Five Diamond Award® standard bed.
All of the bedrooms at the Sheraton Rhodes Resort feature the Sheraton Sleep Experience.

Sleep sweetly atop a cushy mattress with high spring count and individually pocketed, ultrasonically sealed springs.
The bed linen includes crisp, white cotton sheets, petal soft blankets and duvets and sumptuous feather down (or foam), hypoallergenic pillows.
Car Rental Service & Free Parking
Some of the most beautiful sites in the world are waiting for you to discover them in famous Rhodes, the stunning island of the Dodecanese. Just a few kilometres from Sheraton Rhodes Resort you can find the most interesting sites of historical and natural interest which you can visit by taxi, bus or rental car. The Free Parking of the hotel offers yet another service for your transportation. Please ask for more information at reception.
Mini Market
Inside Sheraton Rhodes Resort your will find a small, fully stocked Mini Market, providing from all necessary daily items to the most specialised ones, like provisions and equipment for a day outdoors.